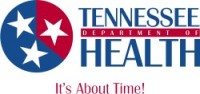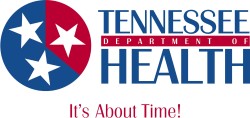 Nashville, TN – Tennessee Health Commissioner John Dreyzehner, MD, MPH, joined officials from Meharry Medical College and other state and local officials Tuesday, October 22nd, for an open house at the Maury County Health Department Dental Clinic in Columbia. TDH is partnering with the Meharry School of Dentistry to enhance provision of comprehensive dental care for children and targeted populations of uninsured adults at the facility and at the Montgomery County Health Department Dental Clinic in Clarksville.

«Read the rest of this article»


Montgomery County, TN –  On Tuesday morning, October 22, the Clarksville Montgomery County Public Library marked their Clarksville-Montgomery County Green Certification with a green ribbon cutting.
Montgomery County Mayor Carolyn Bowers and City of Clarksville Mayor Kim McMillan were on hand for the ribbon cutting.
«Read the rest of this article»
Clarksville, TN – Austin Peay State University's baseball team will play 31 games at Raymond C. Hand Park as part of its 2014 schedule, head coach Gary McClure announced Wednesday.
Austin Peay begins 2014 with 17 of its first 20 games at Raymond C. Hand Park, including the season-opening series against Iowa, Feb. 14th-16th. It is the second consecutive season the Hawkeyes have visited Clarksville to start a campaign.
«Read the rest of this article»
"Good game."
Two words instilled in sports culture at every level as a cornerstone for sportsmanship.
"Good game."
When an athlete or coach hears those two words they involuntarily raise their hands, expecting to participate in the ritual post game handshake regardless of what took place on the field or the game's outcome.
«Read the rest of this article»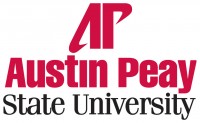 Clarksville, TN – The Music City Lightning, a wheelchair basketball team, will visit the Austin Peay State University Foy Fitness and Recreation Center at 7:00pm on October 28th for an exhibition basketball game.
The event, sponsored by APSU Office of Disability Services and APSU University Recreation, is free and open to the public.
«Read the rest of this article»

Clarksville, TN – The Clarksville Police Department has issued a "scam alert," warning consumers of a possible scam.  If you are contacted by a representative of any company that claims that you have won a prize and, to receive that prize, you need to buy "green dot cards" and contact the representative back with the green dot card numbers, you are being scammed.
This is the current trend.  No legitimate company will call and ask a person for a down payment, by green dot cards, or any other sort of pre-paid card, prior to awarding a prize.  In most instances, the person contacted has not signed up for any prize give away. Also, immediately after the money is taken from these cards, the caller's number is disconnected, which makes it nearly impossible for the suspect to be caught. So, please, be leery of these types of calls and put a stop to the call before money is moved. «Read the rest of this article»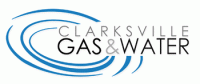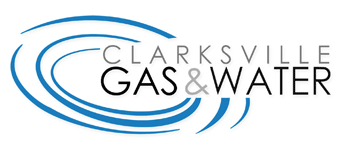 Clarksville, TN – A Clarksville Gas and Water construction crews have turned off water service on Channell Drive to repair a water main leak. The outage will also affect residents on Golden Drive and Silver Drive. The work is anticipated to be finished by approximately 1:00pm.
The roads are open to traffic.

Nashville, TN – Austin Peay State University women's basketball team will have to prove itself on the court as it was picked to finish sixth in the Ohio Valley Conference's West Division, according to Tuesday's preseason poll of the league's coaches and sports information directors.
«Read the rest of this article»
Written by Sgt. Duncan Brennan
101st Combat Aviation Brigade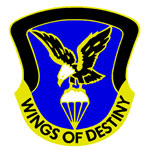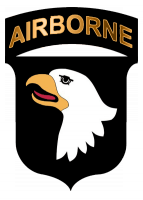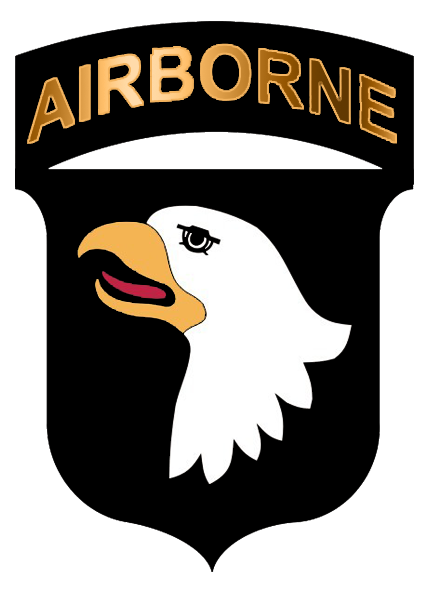 Fort Campbell, KY – Soldiers with F Company, 5th Battalion, 101st Combat Aviation Brigade, 101st Airborne Division (Air Assault,) Pathfinders, conducted a jump at Corregidor drop zone on Fort Campbell, KY, October 16th, 2013.
This jump was the last airborne exercise for the Pathfinders. The jump is being conducted because the Pathfinder companies are coming off jump status for the foreseeable future.
Taking the Pathfinders off of jump status is the end of an era. The Pathfinders of the 101st CAB trace their roots back to World War II.
«Read the rest of this article»
Nashville, TN – Montgomery Central High School hung around with defending A/AA state champion Christ Presbyterian Academy for a half, Oct. 22nd in the semifinals of the Region 6-A/AA tournament, but the Lions pulled away in the second half with five goals for a 7-0 victory.
The Lady Indians (15-3) only trailed 2-0 at halftime, but saw the Lions score their third goal just 21 seconds into the second half, when Olivia Ball fired a shot high into the top –left corner of the net.
"They're the defending state champions and they came out and showed that's it almost a different level of soccer when you come a play a team like them," Montgomery Central coach Gary Gossett said. "Our girls gave it 100 percent and did the best they could and they fought the whole game and I'm very proud of them."
«Read the rest of this article»