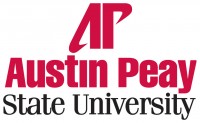 Clarksville, TN – In June 2012, local artist Mike Andrews returned to Austin Peay State University to restore an outdoor sculpture he'd installed on campus in 1985.
The piece, "Light Modulator," was placed on a small, grassy hill outside the University's Kimbrough Building, where it sat for almost three decades exposed to not only the sun, but also strong winds, downpours, numerous ice and snowstorms and the slow but relentless advance of moss and lichen.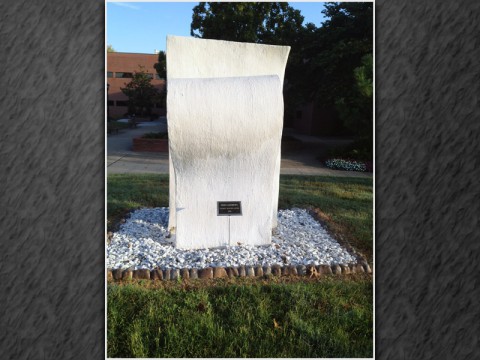 Andrews and Christopher Burawa, director of the APSU Center of Excellence for the Creative arts, revived the aging sculpture, repairing dents and cleaning it with a pressure washer.
The piece now interacts with the movement of the sun, as it was originally intended, but students didn't know what to call it.
Earlier this month, the APSU Center of Excellence for the Creative Arts landscaped around the base of the sculpture with marble chips and added a sign identifying the work as "Light Modulator." The sign also recognized Andrews as the artist.
The APSU Center of Excellence paid for the renovation and the signage.
"I felt that we had to do something because we're the stewards of these pieces," Burawa said last summer. "We really have to insure that they're kept up and maintained. Artworks like 'Light Modulator' are now a part of APSU's identity and add to the environment of the University."
For more information on this project, contact the APSU Center of Excellence for the Creative Arts at 931.221.7876.