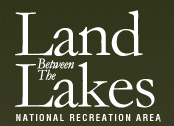 Golden Pond, KY – Enjoy fall–take a drive through Land Between The Lakes (LBL) National Recreation Area. Revel in the cooler days, changing seasons, and autumn colors of your National Forest.
Visitors interested in viewing fall colors can drive the public access roads that meander through LBL. People can also hike, bike, ride on horseback, or ride ATVs on hundreds of miles of designated trails.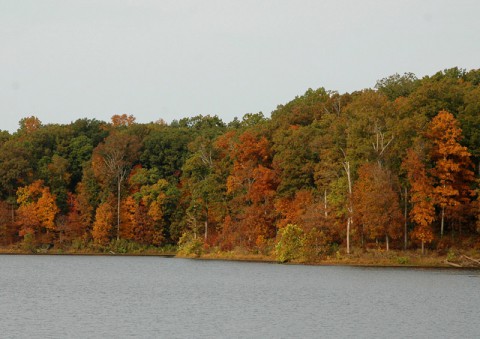 Temperature, light, and water supply triggers the natural process of leaves turning from green to a variety of colors. This also influences the degree and duration of fall color.
The timing of the color changes also depends on species. Blackgums and sumacs usually turn first. Tulip poplars, sweetgums, sassafras, and maples follow soon after. Oak leaves turn last, long after other species have already shed their leaves.
Land Between The Lakes has more than 151,000 acres of forest, primarily hardwood species. Certain colors are characteristic of particular species. Blackgums, sumacs, and Virginia creepers turn bright shades of red; sassafras turns a brilliant orange; tulip poplars and hickories turn shades of yellow. Oaks turn red, brown, or russet. Maples and sweetgums display the most vibrant colors of fiery reds, yellows, and oranges.
For detailed information on the progress of autumn color displays across the country, visit USDA Forest Service Fall Colors website at http://www.fs.fed.us/fallcolors/2013/.
Come Outside and Play at Land Between The Lakes National Recreation Area. Managed by the Forest Service, U.S. Department of Agriculture, Land Between The Lakes provides outdoor recreation, lake access, and environmental education for the public to enjoy.
Visitors are encouraged to review the official website at www.lbl.org often for Calendar of Events, updates on programs and policies, safety information, maps, temporary trail and road closures, and more, or call 800.LBL.7077 or 270.924.2000.
Follow LBL on Twitter @LBLScreechOwl or @LandBtwnLakes. USDA is an equal opportunity provider and employer.