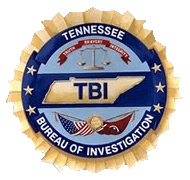 Nashville, TN – The Tennessee Bureau of Investigation has arrested a woman and her boyfriend for the murder of a Smith County woman who was discovered dead on the side of a road Friday afternoon.
Melinda Bush, 38, and Stephone Berry, 34, of 91 Smith Hollow Lane in Pleasant Shade, Tennessee have each been charged with one count of first degree murder for the death of 29-year-old Dawn Duke of Carthage.

Duke's body was found along the 200 block of Thomas Ridge Road in Smith County with multiple stab wounds.
Bush and Berry were reportedly friends with Duke.
The District Attorney General requested TBI investigate the murder in cooperation with the Smith County Sheriff's Office.