Written by Sgt. Sinthia Rosario
101st Sustainment Brigade, 101st Airborne Division (AA) Public Affairs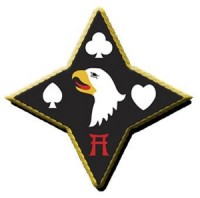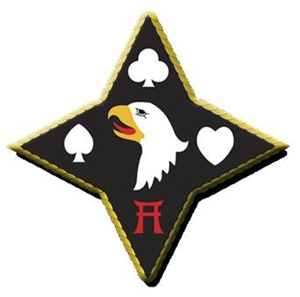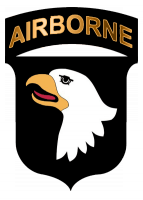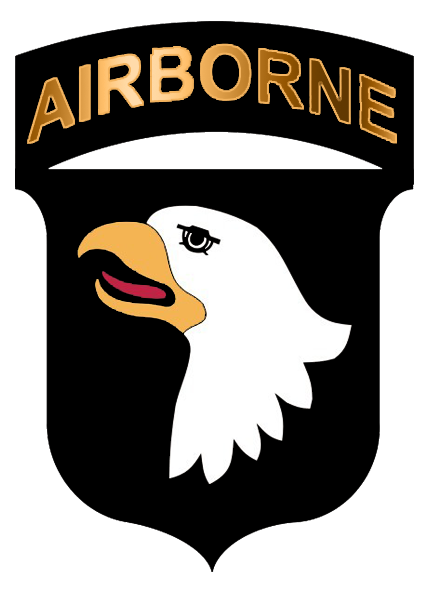 Forward Operating Base Phoenix, Afghanistan – Task Force Lifeliner, Task Force Rottweiler, 1438th Transportation Company and other units work cohesively as one to render sustainment and retrograde support successfully within the Kabul Base Cluster, all in support of the 1st Theater Sustainment Command.
Soldiers with Task Force Rottweiler are considered the lifeline of the Kabul Base Cluster because of a rather special operation they manage called a forward logistics element.
This forward logistical operation provides a continuous flow of sustainment to the forces, all while supporting the muscle movement for the reduction of the military footprint in Afghanistan.
"A FLE is basically a multifunctional element that's tasked organized, to be able to support an operation or a unit, which is geographically separated from normal supply channels," explained Task Force Lifeliner support operations officer in charge, Lt. Col. Octave V. MacDonald. "Task Force Rottweiler is an enduring FLE; they conduct a tactical mission…at a strategic location."
Task Force Rottweiler is a forward element from the Task Force Lifeliner team based at Bagram Air Field in RC- East. The Lifeliners pride themselves in providing world-class sustainment and retrograde support throughout Afghanistan. The forward logistics element serves as the battalion's supply function for larger elements, explained Task Force Rottweiler Forward Logistics Element noncommissioned officer in charge, Sgt. 1st Class Bryan K. Walker.
"Basically, the FLE supports RC-Capital, as a supply point for the entire Kabul Base Cluster [KBC]," explained Walker a native of Atlanta, GA.
For logistical oversight, multiple assets are centrally located forward from a headquarters element, which in this case is Task Force Lifeliner. The FLE is comprised of differing commodities based on the mission requirements in RC-Capital, which currently supports all forward operating bases within the KBC.
This FLE in particular includes a transportation company and a support operations section. There are also commodity sections, which distribute everything from food to fuel. The fuel distribution point distributes up to 175,000 gallons of fuel per week. Another vital mission the FLE supports is the mortuary affairs transfer point; it's a stop for fallen heroes from the KBC area before they are sent to the main collection point in Bagram Air Field, Afghanistan.
The commodities that make up the FLE at Forward Operating Base Phoenix are critical to sustaining the capital region of Afghanistan.
"Our job is very crucial because we coordinate everything," explained, Staff Sgt. Katherine S. Roe, a SPO transportation noncommissioned officer with the 1438th Transportation Company. "It entails making sure that everything for the transportation company in the Kabul Base Cluster is processed, put on missions and everything is tracked and goes according to plan."
To ensure all units have a line of communication and the ability to coordinate between each other and their customers is key to the success of Task Force Rottweiler's mission in Afghanistan.
"We coordinate with everybody. Coordination is a big piece because you have a lot of moving pieces," said Task Force Rottweiler Forward Logistical Element officer in charge, Maj. Drew Ponivas. Walker touted, "Task Force Rottweiler consists of a team of professionals who go above and beyond on a daily basis to make sure we get the mission done."
As the Rottweiler's continue to orchestrate the FLE, they ensure professional guidance and oversight is provided so that all the commodities are synchronized.
"The forward logistics element gives commanders the flexibility to support missions and operations without using a lot of manpower by using critical assets to accomplish the mission," affirmed MacDonald.
He added, without the resources provided through a FLE, a commander and his staff could lose much of the operational situational awareness. The proximity to the customer assists heavily in the success of properly sustaining the forward operating bases.
MacDonald finished off with, "As we're drawing down and we're reducing and we're doing the 'right-sizing' of FOBs… the closures and the transferring and redeploying equipment back… forward logistical elements allow us better visibility, better coordination and better synchronization of those forward locations to be good stewards to the governments dollars."