Clarksville, TN – Tala Mumford, Austin Peay State University's senior golfer who tied for first at UAB Beach Blast with an even-par 144, has been named adidas® Ohio Valley Conference Female Golfer of the Week.
«Read the rest of this article»
Clarksville, TN – Clarksville Mayor Kim McMillan and County Mayor Carolyn Bowers are encouraging everyone to keep safe during Halloween activities.
City and County offices have received calls about Halloween events, including trick-or-treating times. Neither the City nor County regulates trick-or-treating times nor can they "reschedule" a holiday, including Halloween.
«Read the rest of this article»

Clarksville, TN – The latest business to complete requirements for the Clarksville-Montgomery County Green Certification Program and host a Green Ribbon Cutting is Screaming Eagle Ready Mix.  Duane King, Screaming Eagle Ready Mix's plant manager, who led the effort for the company to become CMC Green Certified, explained.
«Read the rest of this article»


Clarksville, TN – The city of Clarksville invited you to enjoy the Indoor Aquatic Center and their Toddler Splash.
Don't miss the next Toddler Splash Pool Party on Wednesday, November 6th.  This monthly event for children ages 5-years-old and younger, takes place on the first Wednesday of every month from 10:00am to 12:00pm at the Indoor Aquatic Center, located at 166 Cunningham Lane.
«Read the rest of this article»

Clarksville, TN – Almost everyone has heard that a dog is Man's best friend.  Such a statement has much more significance to the safety of citizens in Montgomery County than you may realize.
The Montgomery County Sheriff's Office utilizes its highly trained four-legged K9 Unit, consisting of Belgian Malinois and German Shepherds, who search and rescue, sniff out dangerous drugs and explosives, track criminals, detain dangerous individuals, and assist in traffic stops.
«Read the rest of this article»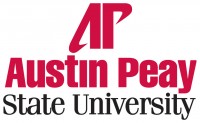 Clarksville, TN – The Austin Peay State University Department of History and Philosophy put on a strong showing at the annual Ohio Valley History Conference at Western Kentucky early this month with several faculty members giving presentations.
«Read the rest of this article»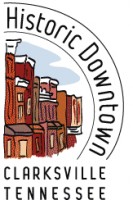 Clarksville, TN –  The businesses in Historic Downtown Clarksville invite you to their Annual Downtown Open House event this Saturday, November 2nd, during regular business hours.  The retail businesses are gearing-up for the holiday season and hope you will be among those who have pledged to "shop local" this year.  Most businesses will be participating with special events, refreshments and door prizes.
Rogate's Boutique will be hosting its first ever Waxing Poetic Trunk Show.  Samples of their sterling charms and chains will be available.  With a $50.00 purchase of Waxing Poetic merchandise, you will be registered to win a beautiful sterling necklace, valued at $249.00.  In addition, all costume jewelry (excludes Waxing Poetic) will be 20% off during open house.
«Read the rest of this article»

Clarksville, TN – It is going to be cooler and not supposed to be raining. That is good because we are moving outside for this Friday November 1st only.
Come shop the vendors, especially our fall vegetables were glorious last week and most everyone plans to be back Friday. «Read the rest of this article»

Clarksville, TN – On Friday, October 25th, 2013, Detective Tim Anderson, from the Clarksville Police Department (CPD), graduated from the Tennessee Bureau of Investigation (TBI) State Academy.
First, Detective Anderson had to meet specific qualifications to be selected for the TBI State Academy. Due to his successful history at the CPD and his commitment to the community, he qualified to attend the Academy. This is a five day a week commitment for six weeks.
«Read the rest of this article»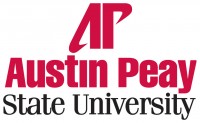 Clarksville, TN – "It would take a perfect storm to achieve a pandemic of zombie apocalypse proportion," Dr. Amy Thompson, Austin Peay State University associate professor of biology, said during a recent talk at the Nashville Comic Con event.
Although a zombie apocalypse is purely fictional, she does think the recent zombie craze offers an opportunity to engage students in important, real-life topics, such as the 2009 H1N1 pandemic.
«Read the rest of this article»