Written by Sgt. Sinthia Rosario
101st Sustainment Brigade, 101st Airborne Division (AA) Public Affairs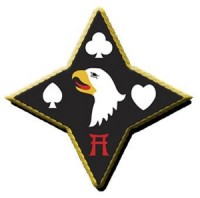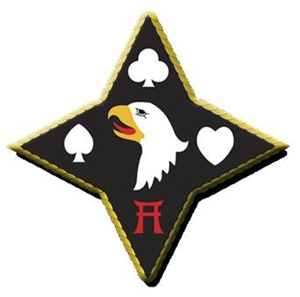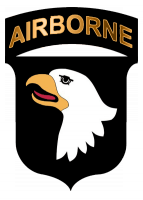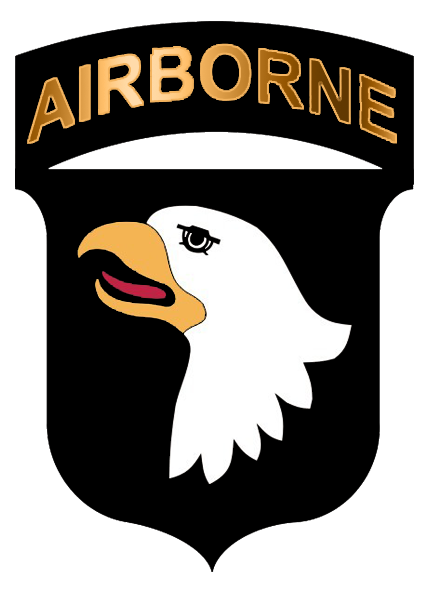 Bagram, Afghanistan – With the continued draw down of forces and equipment along with the holiday season at the door, postal personnel take the necessary steps to prepare for current and upcoming challenges during this critical time in Afghanistan.
Postal workers in Afghanistan gathered, October 19th-21st, 2013, at Bagram Air Field, to address postal operations, trends, initiatives and lessons learned throughout the U.S. Central Command area of responsibility during the 1st Sustainment Command's (Theater) 310th Human Resources Sustainment Center's 2013 Theater Postal Conference hosted by 101st Special Troops Battalion, Task Force Lifeliner.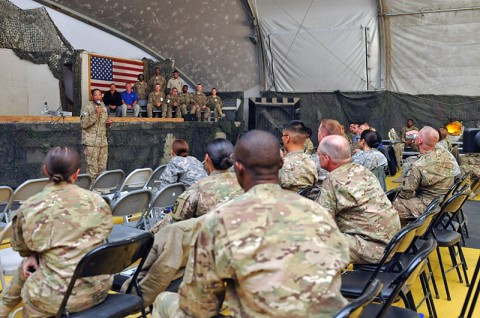 "This conference's goal is to get all the postal leadership together to discuss the postal issues in theater we already know about that are 6-12 months down the road and that we're going to be dealing with. This is due to what's already being laid out for the operational plans of the theater," explained Lt. Col. Scott M. Kerr the chief of postal operations division with the 310th Human Resources Sustainment Center.
Financial accountability was one of the hot topics during the conference. The steps on how to properly and effectively administer postal funds while complying with applicable regulations, policies, standard operating procedures and sound financial practices were thoroughly discussed during the three day conference. Kerr added, that there are checks and balances on each step throughout the financial accountability within theater postal operation.
"We went over our annual inspection checklist that we're required to conduct in theater to all APO's (Army Post Office) to make sure everyone's on the same sheet of music and they operate a successful APO and have successful missions," said Kerr, a native of Jacksonville, FL.
The postal mission takes collaboration, Kerr said, so it takes a team effort between the service members and contractors. The work relationship between both entities has led to successfully performing their mission, which is to serve the customers who receive and ship mail back home.
During the conference, the service members had the opportunity to discuss what works for them in each of their areas of the operation in order to better the overall postal mission throughout the theater.
This allowed for lessons learned to be taken into consideration. "They can apply what they've learned here from someone who has gone through that similar situation and get it resolved at their level. This way they can continue to take care of the postal customers in the APO," said Kerr.
Another hot topic discussed was clear communication to each person who plays a role in pushing mail throughout the Afghanistan Theater of Operation.
"It's very important that those at the bottom know what's going on at the top, so that they can perform their missions, emphasized Task Force Lifeliner Sgt. Brandon W. Smith, a postal noncommissioned officer in charge for postal assistance and assessment team.
"In the postal operations we're always preparing for new things. Click-N-Ship was the last one that came out. Right now we're preparing for Holiday season and we're looking at a significant increase in mail."
The conference is an opportunity to synchronize all the postal assets in time for the forecasted increase in mail, explained Kerr.
Postal personnel prepare and plan for the mail surge, which begins November 1st, 2013 through January 15th, 2013. The incoming and outgoing mails will more than double postal operation's workload, with both the influx from the redeployment of troops and holiday season.
"They're (postal workers) dealing with tremendous challenges because mail is a commodity and it's fighting for space on transportation assets," emphasized Kerr.
The average mail distribution at a postal office is approximately 40,000 – 60,000 pounds daily. In the upcoming couple months postal services is expected to distribute between 100,000 – 300,000 pounds of mail daily.
Postal personnel are also gearing up to ease some of the lines that are expected at the Army Post Offices throughout Afghanistan. When the mail volume rises, like what is being forecasted for the redeployment and holiday surge, the postal assets create teams to set up postal operation at a units headquarters, called 'rodeos', explained Smith, a native of Hot Springs AR. "We set up 'rodeos' where we'll take those packages straight from the customer, so that they don't have go to the post office."
Additionally, the postal personnel are downsizing their footprint as Forward Operating Base (FOB) closures continue. The conference allowed the postal personnel to discuss the challenges of relocating the postal equipment and personnel to the enduring FOBs, while maintaining the velocity of mail movement.
"We have to relocate postal assets when FOBs close down. We know that as our population gets smaller, that's less of a customer that we have to rely on. Therefore the APO services won't be needed were the populations don't exist. It just makes sense for the human resource community to drawdown as the whole entire theater draws down," Kerr explained in reference to centrally locating postal assets in Afghanistan.
With the 2013 Theater Postal Conference in the past and the holidays and troop redeployment in the near future, postal operations are in full throttle with open lines of communication to ensure mail distribution remains at a steady flow.