Rossview High School Hawks Earn Best Record in School History, Defeat Northwest High School Vikings 56-0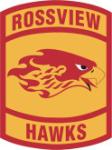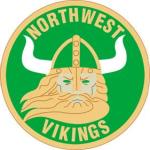 Clarksville, TN – The Rossview Hawks defeated the Northwest Vikings 56-0 Friday night, establishing the best regular season record in school history at 9-1. The win capped off their 2013 regular season on a 5-0 win streak.
The Hawks only loss this season came against conference rival, Henry County High School Patriots.
The Vikings came into their last home game of the season with only one victory this season. Despite their best efforts, they had no answers for the Hawks on either side of the ball. The only thing that stopped the Hawks offense was penalties. They punted only once in the game.
Defensively, the Hawks constantly overwhelmed the Vikings offensive line, stifling their running game and generating four turnovers.
"We just wanted to come out and play a clean ball game," Hawks head coach John Lambert said. "We didn't want to press too hard or not execute. We wanted to be as sharp as we could going into next week."
Rossview running back Isaiah Johnson looked very sharp against the Vikings. He rushed for 204 yards and four touchdowns in the first half of the game.
When he wasn't handing the ball off to Johnson, Hawk's quarterback Charles Talleyrand had rushed for 44 yards and one touchdown.
Talleyrand's ran for 30 yards on the first play of the game. Two plays later he handed of to Johnson who dashed 55 yards for the Hawks first score.
After the Vikings went 3 and out on their first offensive drive. It took only one play for Johnson to sprint 39 yards for a touchdown, giving the Hawks a 14-0 lead with 8:51 remaining in the first quarter.
Four turnovers in the second quarter turned into four more Hawks touchdowns.
Vikings quarterback Robert Perry fumbled the ball and Rossview's Christian Christenson recovered it, setting up the Hawks with first and 10 in Vikings territory. Johnson then rushed 42 yards for his third touchdown.
Tequan Evans had a 3-yard touchdown run after Christenson intercepted a pass thrown by Perry.
Johnson made the score 35-0 with 5:06 left in the first half with a 47-yard dash.
Another fumble set up Talleyrand's 9-yard rushing touchdown with 3:05 remaining in the half.
Ahead 42-0 at halftime, Johnson and Talleyrand set down, but the Hawks offense continued to soar. They added two more touchdowns in the second half.
David Ross had a 2-yard touchdown run in the third quarter and Jaquan Hodge scrambled 21 yards for the Hawks last score with 3:20 remaining in the game.
"It feels good. A little sour because that loss lingers a little bit, even though Henry County is a good football team. We will take 9-1, best record in school history," Lambert said. "It feels really good. It's been a long journey for us to come from where we started four years ago. Im proud of our team. I'm proud of the way our fans supported us."
Lambert has his team ready for post-season play.
"Regardless of who we play, honestly I don't even care. We will line up and we will play whoever shows up. We are ready to go," Lambert said.
"We rested a lot of guys tonight. Rested a lot of guys last week. Had a bye week before that. We are healthy. We have no excuses. Only thing we have got to do is go and win five ball games and we will take them one at a time like we've done our whole season."
Box Score
| | | | | | |
| --- | --- | --- | --- | --- | --- |
| | 1 | 2 | 3 | 4 | Final |
| Rossview High School Hawks | 14 | 28 | 6 | 8 | 56 |
| Northwest High School Vikings | 0 | 0 | 0 | 0 | 0 |
Photo Gallery