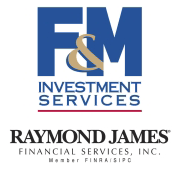 Clarksville, TN – The markets sent investors mixed messages in October, generally trending upwards despite signs of volatility around the government shutdown and subsequent reopening.
At the end of the month, stocks – which had enjoyed a days-long record run – began to show some weakness after Federal Reserve policymakers said the economy wasn't growing quickly enough to curtail its bond purchases and dial back on some of its economic stimulus.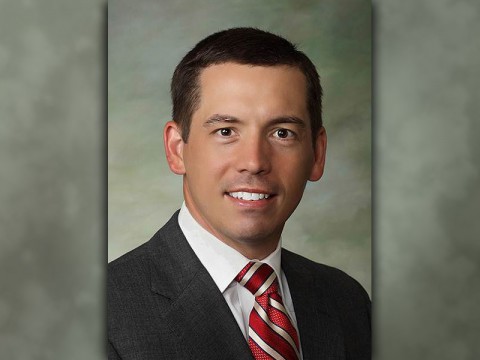 It remains to be seen if the Fed will take action in December. The central bank's statement on October 30th cited a slowing recovery in the housing market and continued uncertainty about the direction of the economy for its inaction. The statement also pointed out that fiscal policy has "restrained economic growth," and that the Fed will continue to monitor incoming economic data.
Some economic reports were delayed as a result of the 16-day partial shutdown of the federal government, and we're just now getting an idea of what the data indicate. We're seeing an improved labor market, but unemployment is still too high.
An ADP employment report noted that 120,000 private-sector jobs were created in October, less than the expected gain of 150,000 jobs. Consumer prices rose slightly but inflation remains benign, and housing spending and business activity are on the rise.
Many market observers are turning their attention to corporate earnings reports, which have been hit or miss with some companies handily beating expectations and others weaker than expected. As noted before, the markets had been steadily climbing upward prior to the Fed announcement. The S&P 500, for example, was up 4.5% for the month, while the Dow and Nasdaq rose 2.8% and 3.9%, respectively.
| | | | | |
| --- | --- | --- | --- | --- |
| | 9/30/13 Close | 10/31/13 Close | Change | Gain/Loss |
| DJIA | 15,129.67 | 15,545.75 | +416.08 | 2.8% |
| NASDAQ | 3,771.48 | 3,919.71 | +148.23 | 3.9% |
| S&P 500 | 1,681.55 | 1,756.54 | +74.99 | 4.5% |
In other news, the Social Security Administration announced that recipients can expect to see a 1.5% cost of living adjustment added to their 2014 benefits. You may also like to know that we're now in the annual open enrollment period for Medicare that happens each fall. You have until December 7th to review your benefit choices and costs and elect new coverage, if you need to make changes. Please contact me if you have any questions or need assistance; I'm available to help.
Important Disclosures
Past performance is not a guarantee of future results. There are special risks involved with global investing related to market and currency fluctuations, economic and political instability, and different financial accounting standards. There is no assurance that any trends mentioned will continue in the future. While interest on municipal bonds is generally exempt from federal income tax, it may be subject to the federal alternative minimum tax, state or local taxes. In addition, certain municipal bonds (such as Build America Bonds) are issued without a federal tax exemption, which subjects the related interest income to federal income tax. Also municipal bonds may be subject to capital gains taxes if sold or redeemed at a profit. Investing involves risk and investors may incur a profit or a loss.
US government bonds and treasury bills are guaranteed by the US government and, if held to maturity, offer a fixed rate of return and guaranteed principal value. US government bonds are issued and guaranteed as to the timely payment of principal and interest by the federal government. Treasury bills are certificates reflecting short-term (less than one year) obligations of the US government.
Commodities trading is generally considered speculative because of the significant potential for investment loss. Markets for commodities are likely to be volatile and there may be sharp price fluctuations even during periods when prices overall are rising. Specific sector investing can be subject to different and greater risks than more diversified investments.
Tax Equiv Muni yields (TEY) assumes a 35% tax rate. Municipal securities may lose their tax-exempt status if certain legal requirements are not met, or if tax laws change.
Material prepared by Raymond James for use by its financial advisors.