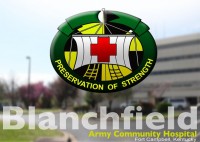 Fort Campbell, KY – In honor of the national observance of Veterans Day, Blanchfield Army Community Hospital (BACH) personnel will observe the federal holiday Monday, November 11th, therefore all clinics and pharmacies will be closed.
The Emergency Center will remain open to provide acute and emergency medical care.
"Veterans Day is a perfect opportunity to honor those who once served and who continue to serve today," said Blanchfield Army Community Hospital Commander Col. George N. Appenzeller. "As we celebrate Veteran's Day, we thank our surrounding community members for the respect and care they show our Soldiers, Veterans and their Families every day."
BACH medical services will remain open Friday, November 8th and reopen normal hours Tuesday, November 12th.