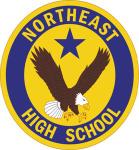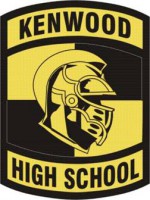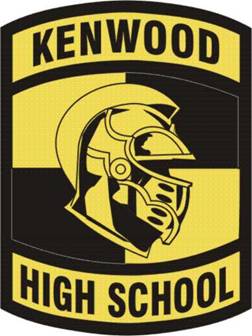 Clarksville, TN – The 2013 Clarksville Montgomery County School System (CMCSS) Basketball Jamboree kicked off with the Northeast Lady Eagles against the Kenwood Lady Knights Thursday afternoon at the APSU Dunn Center.
The Lady Eagles got the first win of the night,  25-18 over the Lady Knights.
Michelle Donner led the Lady Eagles with 7 points. Sepe Moore had 6 and Nataszja Freeman added 4 from the paint.
Lady Knight Analiese Osborne led all scorers with 13 points, including 9 from 3-point range.
The Lady Eagles defensive pressure produced several Knights turnovers, helping them take control of the game early. The Lady Knights relied tried 3-point shots to come from behind, but failed to convert most until the second quarter.
The Lady Eagles got extra scoring opportunities from rebounds off the Lady Knights missed threes.
After Katie Robards hit a 3-pointer for the first score of the game, the Lady Knights scored only one more point in the first quarter.
Conversely, Moore set up the Lady Eagles offense, scoring both inside and out.
Down 15-4 after one quarter, Osborne scored 13 of the Lady Knights 14 second quarter points. The Lady Knights defense stepped up in the second quarter, holding the Lady Eagles to 10 points, but it wasn't enough to close the gap and win the game.
Box Score
| | | | |
| --- | --- | --- | --- |
| | 1 | 2 | Final |
| Northeast Lady Eagles | 15 | 10 | 25 |
| Kenwood Lady Knights | 4 | 14 | 18 |
Photo Gallery