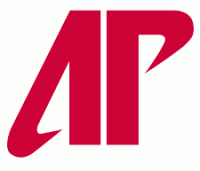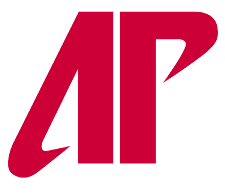 Clarksville, TN – As the final days count down for the current version of Governors Stadium, Austin Peay State University plans to honor the Legends of Governors Stadium when the Govs serve as host to Southeast Missouri, 1:00pm, next Saturday.
APSU Athletics and APSU Alumni Association are inviting all former football players to return to Governors Stadium for one final sendoff to the venerable structure that will be torn down after 67 years and replaced for the 2014 season.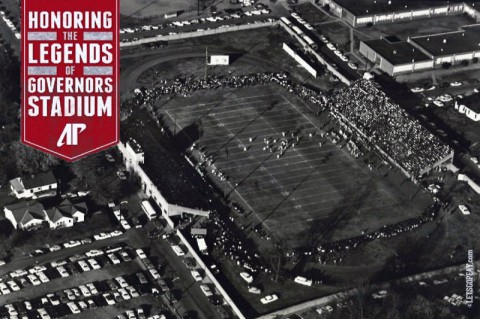 A breakfast ($10 per person) will be served that morning in the Dunn Center front lobby.
Former Football Govs Hendricks Fox (1947-50), John Ogles (1963-66), Kevin Carter (1975-77) and Michael Swift (1992-95) will address their football brethren while first-year APSU coach Kirby Cannon also will speak to the former Govs.
Then all former football Govs will be invited to a pregame tailgate that will take place in Tailgate Alley at the West End Parking Lot next to Governors Stadium, with the Alumni tailgate tent being located in front of the Governors Tennis Center.
Game tickets will be provided at no cost to all former football Govs and their families. At halftime, APSU President Tim Hall and Athletics Director Derek van der Merwe will welcome all former Governors football team for a special on-field ceremony.
After the APSU-SEMO game concludes and the stadium is cleared, a ceremonial demolition will be begin on the east side with sledge hammers and other equipment.
Following that a postgame reception will be held from 5:00pm-7:00pm at Edwards Streakhouse on Franklin Street.
For more information or to make reservations, telephone the APSU Alumni Relations Office at 931.221.1277 or email .