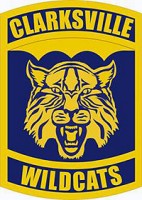 Clarksville, TN – For the past three years Clarksville High School pitcher Heather Norris has made a name for herself in the pitcher's circle and at the plate for the Lady Wildcats, helping lead CHS to its first ever state tournament appearance last season, as well as earning multiple All-State honors.
With her senior season just a few months away, the right-hander won't have to worry about what her future may hold at the next level, as she signed her NCAA Division I Letter of Intent, November 15th, to play her collegiate career for the Lady Govs at Austin Peay State University.
"I made visits to the University of Memphis, Tennessee Tech and Austin Peay," Norris said." I was also going to visit schools in North Carolina, Kentucky, Florida, Georgia and Alabama, but I wound up not going to them because I just loved Austin Peay.
"I loved their coaches and the campus there and I met some of the girls on the team and their personalities are like ones of girls that I've played with before and I thought it was the right choice for me."
Norris finished her junior season with 30 wins and 347 strikeouts in 230 innings of work that culminated with the Lady Wildcats finishing third in the state tournament.
But pitching isn't all she can do, as she led Clarksville High with seven home runs and 45 RBIs last year. She also tied a state tournament record with three home runs.
"She is just a well-rounded ball player," Clarksville High coach Brian Rush said. "Heather maybe one of our top two hitters, but what she's given us in the circle the past three years has taken this program in a whole new direction.
"I've known her since she was in sixth grade, when I was part of the staff for her team, and to watch her grow and to see the fierce competitiveness in her has been special and she's a special player."
Rush added that Norris is a perfectionist that is willing to put in long hours to get better.
"You have to have an exceptional mindset to be so driven to achieve that perfection," he said. "There are a lot of people that want to be perfect, but there aren't a lot of people that are willing to put in the hours and sacrifices that are needed to do that and she's always been willing to put in those hours and hard work to reach her goals."
Overall, Norris heads into her senior season with 66 career wins and 804 strikeouts, an average of 9.93 per seven innings.
"I'm so proud of her," said Haley Bearden, who is Heather's cousin and catcher on the team. "I knew from day one that she would go Division I.
"I go to her pitching lessons; we're on the same travel-ball team together. We've played with each other since we were four-years old in tee-ball. I'm really going to miss her when she graduates."
With her college future set, Norris still has some leftover business
"I want to finish with more strikeouts than I had last year and go over 1,000 in my career," she said. "And or course winning state as a team. I think this year we have a really good chance at doing that."