Written by Sgt. Leejay Lockhart
101st Sustainment Brigade, 101st Airborne Division (AA) Public Affairs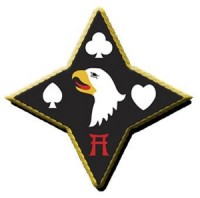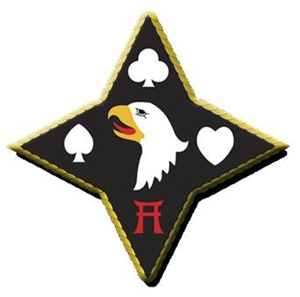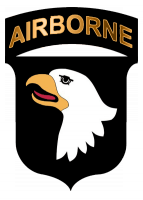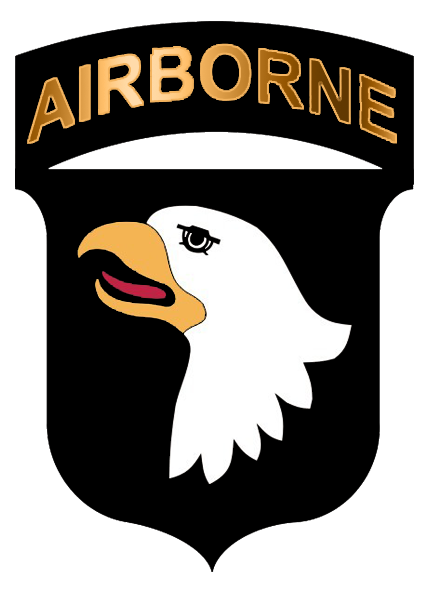 Fort Campbell, KY – Soldiers from the 2nd Battalion, 44th Air Defense Regiment, 101st Sustainment Brigade, 101st Airborne Division (Air Assault), have been busy preparing for not one, but two separate deployments.
Even as the battalion trains for an upcoming indirect fire protection mission, the soldiers of the Sentinel radar platoon in Battery C, prepare themselves for their mission of scanning the air for threats.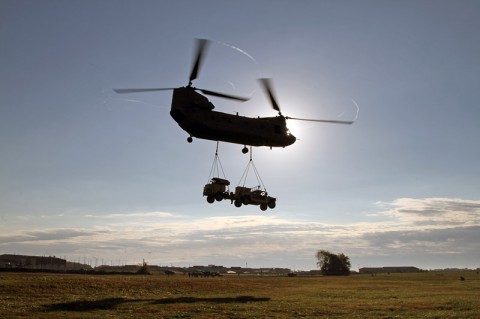 When these soldiers deploy in support of Operation Enduring Freedom, they will do it as small teams spread throughout a number of forward operating bases in Afghanistan.
To prepare them for that experience, the unit conducted a four-day training exercise in late October where the platoon air assaulted equipment and soldiers to a training area on Fort Campbell.
Once they arrived there, they had to secure the landing zone, move their equipment to different areas to simulate being at different FOBs, react to enemy contact, and then start conducting air defense operations while encountering scenarios they may face during the deployment.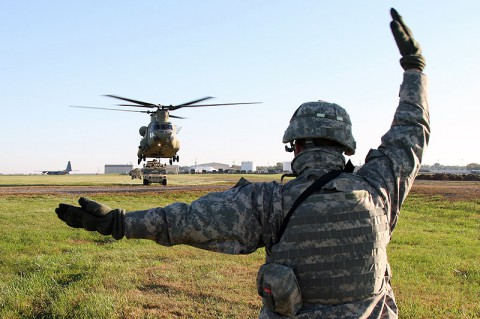 Spc. Dillon Cihak, a Sentinel crew member and the platoon's communications representative, said that the realistic training allowed the soldiers to put what they had learned in the classroom to good use.
"We had to prepare like it was a war zone," said Cihak. "So doing this training actually prepares you for the real world stuff. Syncing everything into what a (real) world scenario is probably the best training you can get."
The platoon leader for the unit, 1st Lt. Mitchel Reed, said the operation was a culminating training event. The training also gave all the soldiers a chance to participate in an air assault mission.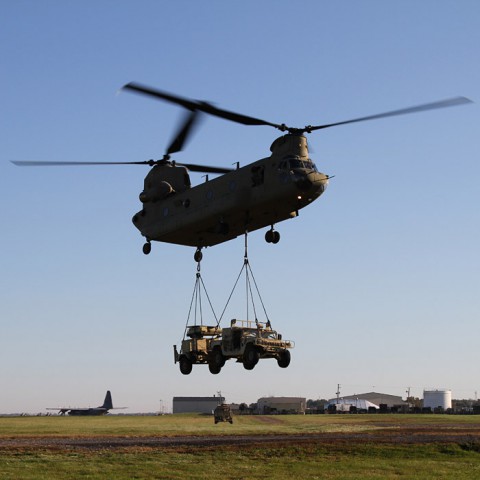 "I think we will have quite a few air assault operations," said Reed. He continued stating that it was important for each team, especially the noncommissioned officers on those teams, to have the capability to execute air assault missions.
"While we're in Afghanistan, one of our essential tasks that they're going to have to be able to perform on their own is sling loading," said Reed. "I won't be there to supervise that because they are going to be on different FOBs in different parts of Afghanistan. So it's essential that every site NCO knows exactly what to do and how to do it."
For Cihak it was his first air assault mission since graduating from the Sabalauski Air Assault School in August. It was a dual pickup, where a Ch-47 Chinook helicopter lifted the team's Humvee and Sentinel radar at the same time. He said it took the team a few hours to prepare and check the equipment to make sure they had properly rigged it for the mission. He guided the helicopter using hand and arms signals while other members of his team hooked the equipment to the helicopter.
"When you actually can feel in control of the helicopter, it's a little bit different that having somebody driving it for you," said Cihak. "Actually, it's a great feeling."
Cihak was proud of his team's efforts in getting the awkward combination aloft.
"Our execution was perfect," he said. "It felt great. Ours lifted up evenly and flew away perfectly. It was awesome."
Besides properly preparing an item for a sling load and having a soldier carefully guiding the helicopter, safely executing a sling load mission requires a soldier to use a static probe to help protect the soldiers performing a sling load from the massive amounts of static electricity a helicopter can generate. Spc. Cody Lones, an air defense battle management system operator from the platoon, performed this duty partly because his height helps him ensure the probe stays connected to the helicopter.
"You're the guy who grounds the helicopter, the helicopter has a lot of … electrical charges running through it," said Lones. "So if you lose contact with that hook you can possibly have somebody get seriously electrocuted or thrown off the equipment."
He took his duty seriously and helped the platoon mitigate the static discharge risk.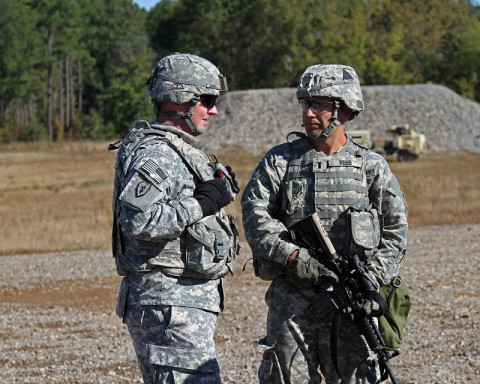 The air assault mission ended up being ahead of schedule and the troops rapidly secured their landing zones. They quickly moved and set up their equipment and dealt with opposition force role players that carried out harassing attacks.
The role players also simulated Afghan citizens, which presented the soldiers with scenarios to highlighting some cultural differences they may encounter. Later, each team had to complete a media engagement.
"Overall things went very well," said Reed.
Cihak agreed, saying he was absolutely confident he could execute real missions in Afghanistan because of the training he'd received.
"I think that being at the 101st Airborne Division (Air Assault) that this is a paramount exercise for the air assault piece," said Reed. "I think that any unit that isn't doing air assault operations is missing out."