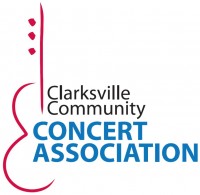 Clarksville, TN – The Clarksville Community Concert Association presented a performance by the Los Angeles Guitar Quartet in the George & Sharon Mabry Concert Hall at Austin Peay State University on Friday.
The concert mixed music of both African and European origins to deliver a performance that kept the audience enthralled.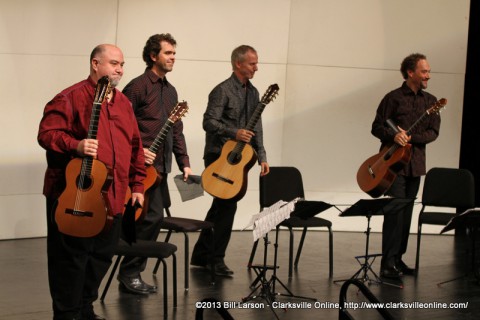 Gail Robinson-Oturu, the president of the Clarksville community concert Association praised the group's performance. "I feel truly fortunate, anytime you get a Grammy award-winning quartet who has been out there for so long and bring it to our community it's awesome, truly awesome," She said.
The group's next concert is on January 16th according to Robinson-Oturu.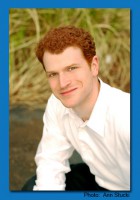 "We are bringing in the baritone Andrew Garland. He has such fantastic reviews, Everyone talks about how communicative he is as a performer; and how he relates to audiences." she said.
Andrew Garland, is the winner of national and international competitions, has been saluted by The New York Times as having a "distinctly American presence" with a "big voice" who is "an able and comfortable performer, and a sincere one." Garland is best known for his highly communicative style of singing.  He brings to each genre a powerful voice and extremely sensitive delivery.
Composer Lee Hoiby commented: "… none has brought more depth of musical understanding than did Andrew Garland. Quite apart from the special beauty of his voice is his distinctive feeling for the musical line. He pulls the listener irresistibly into the music. "In my judgment, he is a rare talent," finished Robinson-Oturu.
You can find out more about Andrew Garland at his website, http://andrewgarland.com/ .
If you are interested in purchasing tickets or finding out more information about the Clarksville Community Concert Association visit the website at www.clarksvillemusic.org