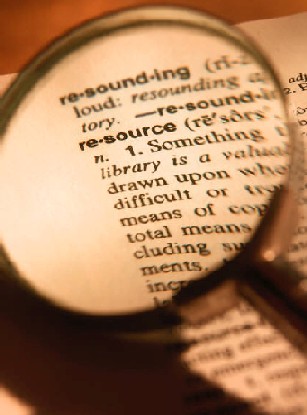 Clarksville, TN – In this article, I am going to focus less on dispute resolution processes (e.g., mediation, arbitration, litigation, etc.) and more on how you, a business owner,* can avoid having to take time away from running your business to personally handle client or customer disputes. By taking a preventive approach to resolving client disputes, you will save time and money.
Most of the time, a problem with a client comes to a decision-maker's attention because a client has filed a complaint – either in writing or by approaching the person to whom the complaint is addressed, and making a complaint in person or over the phone.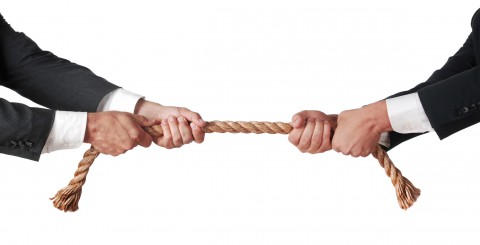 The first few moments when the complaint comes to the decision-maker's attention are crucial. How the decision-maker first responds to the customer, especially when the complaint is made in person or over the phone, will likely determine whether the issue will be quickly and inexpensively resolved or whether the process will become unnecessarily drawn-out and expensive.
To help understand some of the different aspects of this issue, let's use the example of an invoice that has been disputed, because most businessmen can relate to that.
Jane, our client in this example, has contacted George, our business owner, and informed him that she just received a bill for repair work done to her automobile, but that she is very surprised to have received the bill, because her car is still under warranty and because she thought, if any charges would result from the work, her insurance would cover it.
Now, objectively, Jane is both right and wrong, because the work that she brought the car in for was covered under her warranty, but George also had to repair some other, minor damage to the vehicle that is not covered under the warranty or by Jane's insurance. So, George was right to send Jane the invoice.
Jane brings her vehicle to George every time there is a problem with it, and they have a valuable business relationship that, in the long run, would cost George a substantial amount of money if he drove her away by mishandling her complaint. Plus, who knows how many people Jane would tell about George's poor customer service, if George handled the complaint badly. So, what should George do? Just as importantly, what should George avoid doing?
Here are a few tips for George that will help you, too.
Actively Listen to the Complaint
Active listening is a communication technique used in counseling, training and conflict resolution, which requires the listener to feed back what they hear to the speaker, by way of re-stating or paraphrasing what they have heard in their own words, to confirm what they have heard and moreover, to confirm the understanding of both parties.
Using active listening skills will show your client that you not only are listening to their complaint but that you understand it from their point of view. Demonstrating to your client that you understand their problem and their perspective is essential to engaging the client in the dispute resolution process.
Respond with Empathy
If people believe that you genuinely and sincerely care whether or not they continue to use your products or services, they intuitively sense that you appear to be vulnerable to them. Vulnerability creates trust. Clients with complaints feel like they have lost something, and they need to intuitively sense that you have something to lose (i.e., their business) as well.
If you do not respond with empathy, and show your client that you genuinely and sincerely care about their business, they will become so defensive that you will have to work exponentially harder to keep their business than you would, if you simply flashed a disarming smile and said something like:
"Jane, I am so sorry if I have done anything that would make you feel like I don't care about your business. I would never intentionally do anything to jeopardize our business relationship. You are one of our most important clients."
Now, you don't have to grovel. If you go too far, you will just come off as insincere and patronizing. So, make sure that your response is appropriate to the situation. The important thing is to effectively communicate that you care about keeping the client's business.
Choose Your Words Carefully
Whatever you do, do not – I repeat do not – use accusatory language!! I cannot stress this point enough. If you want to alienate a client, the best way to do it is by telling them that their problems are their fault. The client obviously disagrees with the idea that the problem they're having is their fault, or they wouldn't be coming to you to resolve the complaint!
So, telling the client that the problem is their fault is inherently argumentative, and does absolutely nothing to actually resolve the dispute! Using accusatory language when trying to resolve a dispute is not only bad business, it is a clear indication that you are either unwilling to engage or incapable of engaging in meaningful, intelligent two-way communication about the problem and how to resolve it.
Suggest A Way Forward
The client has already described the problem they are having in their complaint. Through actively listening, you have demonstrated that you understand the problem and their perspective. You have shown empathy, demonstrating that you are as invested in a solution as the client is. By choosing your words carefully, you have not shifted the blame to the client.
So, at this point in the process, if you have played your cards right, you have communicated to the client that you want to solve the problem just as much as they do, and that you are "on the same team." Now, you're ready to actually tackle the problem.
If the problem is a big one, you might need more information. If that is the case, set a reasonable, achievable expectation for your client about when and how you will contact them about a solution to their problem. Gather the information you need, review it, and outline a solution (writing down an outline of the resolution steps you plan to take will keep you focused during your scheduled client meeting). Then, make sure you contact the client within the time you gave when you set their expectation.
If you can solve the problem immediately, do so. Nothing makes clients happier than instant gratification… except, perhaps, instant gratification for free! By suggesting a solution that meets your needs and respectfully and adequately addresses your client's complaint, you will prove that you are willing to work with the client to maintain your business relationship.
If Necessary, Concisely Describe Your Reasoning
If the reason why you have proposed a particular solution is not apparent to a person who is not familiar with the intricate business processes of your industry and who is possessed of at least average intelligence and life experience, you should clearly and concisely (briefly and effectively) describe the reason why you think your solution addresses their complaints (remember the client's problem and their perspective on it, which you acknowledged by actively listening to their complaint).
Do not include a description of why the solution also works for your business. That is more information than they need. They only care that you have solved their problem. Also, by keeping the conversation focused on that, you at least appear to only care about solving their problem, making you look more like a selfless hero. Who wouldn't want to do business with someone like that?
In the example given above, the repairs to Jane's car that were not covered under the warranty or by insurance do present a small labor and materials cost to George. On the other hand, Jane's business in the future is worth so much more to George, that he may be willing to waive the charge for Jane for this one minor repair to reduce the risk of losing Jane's business.
In the future, George may work harder to communicate, up-front, exactly what services he plans to do for Jane, what materials will be involved, the cost for each, and whether or not certain parts and repair services are covered under Jane's warranty or insurance. This clear, up-front communication would have prevented the complaint Jane had in the first place, and George would be getting paid for the repair work he did. That, unfortunately, is water under the bridge.
If George actively listens to Jane's complaint, demonstrates empathy, chooses his words carefully, and suggests a way they can continue their business relationship (for example, he's going to waive the charge, this one time), that should be enough to address Jane's concerns and keep her as a happy customer.
Notice that George doesn't even need to explain his reasoning, here, because Jane is instantly happy with the solution (because it's not much of a compromise for her). Now George can get to work on that leaky radiator instead of dealing with a frustrated customer.
I hope these steps help you address client complaints and disputes, but if you need additional help, including help with mediation, arbitration, or litigation – or if you need advanced preventive law solutions for your business – please call Executive Legal Professionals at 615.669.6566 to schedule a no-obligation consultation.
* I use the terms "business owner," "businessman," and "client," but you can replace those with "manager" or "customer" if that's more appropriate for your business. Also, in this article, I use masculine generic pronouns, but, of course, the ideas I discuss apply equally regardless of gender.