Clarksville, TN – A lackluster night on both ends of the court proved too much to overcome as Austin Peay State University women's basketball team dropped a 65-50 non-conference decision to Evansville, Saturday night, at the Dunn Center.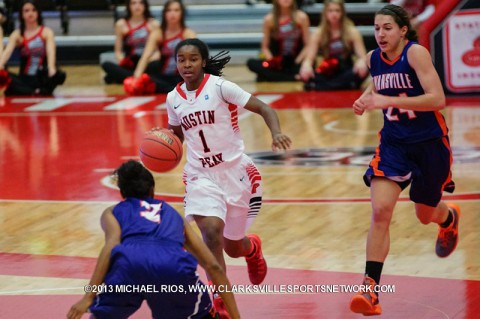 Austin Peay (2-3) got off to a good start offensively with each of the starting five scoring in the opening seven minutes.
Freshman Tearra Banks entered the game and her first basket put Austin Peay up by nine points, 15-6, at the 13:14 mark. A Banks layup minutes later helped APSU stabilize its lead at eight points, 19-11, with 11:43 left in the half.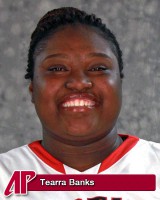 The 11:43 mark proved an important moment in the half. With Banks' field goal, the Lady Govs opened the game making 9-of-18 from the floor. However, after that point Austin Peay struggled to find its range and made just 4-of-18 to finish the half.
Meanwhile, the Evansville (3-3) combination of Mallory Ladd and Kat Taylor mustered a nine straight points as part of a 9-2 run over the half's final 4:32 to take a 32-28 lead into halftime.
The Lady Govs came out of the break and quickly tied the game with the second half's first two baskets – one each by Gray and sophomore Alexis Hardaway.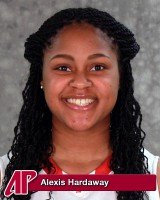 However, Evansville countered with the game's next six points as part of a 14-4 run to build a double-digit lead, 46-36, just eight minutes into the half. Austin Peay would get back within single digits one last time at the 7:41 mark, but could not get any closer.
Sophomore Tiasha Gray followed up her triple-digit performance against Trevecca, Tuesday, with a 14-point, eight-rebound, six-assist performance, Saturday. However, she was the only Lady Govs scorer to find double-digit territory. Banks added nine points in a 12-minute outing.
Austin Peay shot just 33.3 percent (22-of-66) from the floor, including 11.1 percent (1-of-9) from three-point range. Meanwhile, the APSU defense could not limit Evansville's offense which shot 41.5 percent (27-of-65) for the game.
Austin Peay will get a seven-day break before resuming its homestand with a 7:00pm, Saturday, November 30th contest against Central Arkansas.
Photo Gallery