Tennessee urges Residents to review Insurance Coverage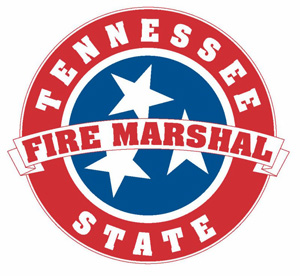 Nashville, TN – The holiday season increases the chance for mishaps, as more people travel and attend gatherings. Factor in the fatigue and distraction that can accompany changes to our routines and the risk becomes greater.
Commerce and Insurance Commissioner Julie Mix McPeak suggests you take time to review how your insurance covers mishaps in the home and when traveling.
Consider these scenarios as a starting point for reviewing your coverage limits, whether for the holidays or for every day:
What happens if a relative drives your car and gets into an accident? Auto insurance coverage follows the vehicle. So, your car will generally be covered while your relative is driving, the same as if you were driving.
What happens if a guest at your party slips and falls on your icy driveway? Standard homeowners insurance policies provide limited medical payments coverage, if your guest seeks medical attention.
What happens if your presents or valuables are stolen from your home? Standard homeowners insurance policies provide coverage subject to the deductible and special sub-limits for certain goods, such as electronics and jewelry.
What if a candle causes a house fire? Your home and belongings should be covered if they are destroyed by a fire, subject to your deductible and policy limits.
What if you lose your credit card and someone uses it to buy expensive items? Credit card theft might be covered as part of your credit card contract. Standard homeowners insurance policies typically provide up to $500 of coverage toward your legal obligation to pay your creditor. Federal law also limits a cardholder's responsibility, as long as the issuer of the card is promptly notified in accordance with contact terms.
What if you travel out of state and need medical care? Most health insurance policies provide coverage for urgent care and emergency room visits while traveling, if they provide for such coverage at home. If you plan to travel, be sure to take your health insurance information for all family members. Before you leave town, check with your insurance company about in-network healthcare providers at your destination.
If you drive to Canada or Mexico, will your vehicle still be covered? You should check with your insurance agent to ensure that your auto insurance coverage will apply outside the United States. For more information, visit www.tn.gov/commerce/insurance.
Got a question about your coverage? Call your carrier and ask for additional information about your  policy. You can also call the Consumer Insurance Services Division with the Department of Commerce and Insurance with your insurance questions at 615.741.2218 or 1.800.342.4029 (inside Tennessee).
The Tennessee Department of Commerce and Insurance works to protect consumers while ensuring fair competition for industries and professionals who do business in Tennessee. Follow us on Facebook, Twitter and YouTube for a daily dose of fire prevention tips, consumer affairs information and much more!
Sections
News
Topics
Auto Insurance, Canada, Health Insurance, Holiday Travel, Homeowners Insurance, Insurance, Julie Mix McPeak, Mexico, Nashville TN, Tennessee Department of Commerce and Insurance, Tennessee State Fire Marshal's Office, Thanksgiving, United States