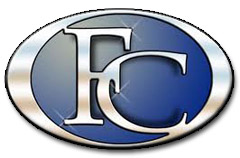 Fort Campbell, KY – The wrestling season officially began for the Fort Campbell Falcons Tuesday evening. The Falcons wrestling team hit the mats and hosted their first tournament against Evansville's FJ Reitz Panthers.
The Falcons had a solid showing in their season opener, but it was not enough to tame the Panthers. The Falcons fell to the Panthers 48.0 – 28.0.
"We wrestled a tough team tonight and came up short," Falcons coach Anthony Shingler said. "We started six new kids in our lineup tonight and they got a feel for a big time varsity match."
Ki Ryder, the 170 lb wrestler who committed to Wheeling Jesuit University in West Virginia earlier this year, was one of several Falcon team members who earned points with victories in the tournament. Ryder won by major decision 12-2.
At 120 lbs, Anthony Dewitt was one of three Falcons to win with pins.
Shingler was pleased with his team's effort in the loss.
"The effort is there," Shingler said. "We have a group of kids with a can-do and a fighting attitude. We have mistakes to correct and we will get them corrected to push towards our goals as a team. I am proud of the kids for battling against a team to start the season."
Panthers (FJR) 48.0
Falcons (FOCA) 28.0
106: Mark Hau, FJR pinned Dylan Edwards, FOCA, 2:43
113: Tyler Ferguson, FJR, pinned Luis Regalado, FOCA, 3:42
120: Anthony Dewitt, FOCA, pinned Caleb Craig, FJR, 5:20
126: Tanner Bruce, FJR, pinned Gideon Ellison, FOCA, 0:45
132: Josh Davis, FJR, pinned Bailey Conley, FOCA, 0:43
138: Nick Hiatt, FJR, pinned Jordan McKinnon, FOCA, 1:15
145: Brian Hedrick, FOCA, pinned Kelsy Smith, FJR, 3:23
152 Alex Reigel, FJR, forfeit
160: Will Vontbok, FJR, pinned Alvaro Gonzalez, FOCA, 1:32
170: Ki Ryder, FOCA, major decision Andrew Shaw, FJR, 12-2
182: Gino Haywood, FOCA decision Greg Jones, FJR 8-1
195: Tristan Clark, FJR, pinned Anthony Adkinson, FOCA, 1:26
220: Enrique Martinez, FOCA, pinned Logan Boehm, FJR, 0:48
285: AJ Ogburn, FOCA sv-1 Adam Huten, FJR 7-3