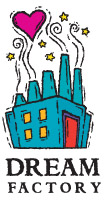 Clarksville, TN – The Clarksville Dream Factory and Clarksville-Montgomery County Convention & Visitors Bureau (CVB) are excited to announce the upcoming "Du the Dream" Duathlon, the newest multi-sport event in Clarksville's ever-growing lineup.

The "Du the Dream" Duathlon will be held Saturday, May 31st, 2014 near Beachaven Winery & Vineyards. This run-bike-run event is designed for the whole family.

All proceeds will go to support the Clarksville Chapter of the Dream Factory, the second-largest children's wish-granting organization in the U.S. Money granted to The Dream Factory fund wishes of children who are not only terminally ill, but also children who suffer with chronic and critical illness.

"We wanted to create an event that not only brings families together in an active way but supports our mission and our children," said Jereme Miner, Executive Director of the Clarksville Dream Factory.

Many people are familiar with the triathlon concept of swim-bike-run. A duathlon is similar, except that there is no swimming portion. The lack of water is a huge plus for many who may be interested in participating in the multi-sport arena but are not ready for the physical demands of long swims.

Participants at the "Du the Dream" event will run four miles, bike 15.5 miles, and then run an additional four miles. The course begins and ends at Beachaven Winery & Vineyards, 1100 Dunlop Lane. There will also be a race designed for younger athletes, age's 10-years-old and under. The route will be much shorter than the adult course, with a 400 meter run, one-mile bike, and 400 meter run.

"We are very excited to be hosting the "Du the Dream" Duathalon in 2014," said CVB Executive Director, Theresa Harrington. "It not only promotes health and wellness in the community, but also supports a great cause that will impact children right here in Clarksville-Montgomery County."

Early registration starts at just $40.00 until February 28th. You can register now online at www.duthedream.com.
About the Dream Factory
In 1980, The Dream Factory began with one all-volunteer chapter in Hopkinsville, Kentucky. The Dream Factory continues to operate all 38 of its local chapters with over 5000 very dedicated volunteers. These hard-working individuals raise funds within their own communities and then use those funds to grant the dreams of local children.
Because we do not employ people on a local level, 90% of all money raised by The Dream Factory is used to grant the dreams of critically and chronically ill children. You can learn more at www.dreamfactoryincclk.org.
Sections
Events
Topics
Beachaven Winery, Clarksville Dream Factory, Clarksville Montgomery County Convention and Visitors Bureau, Clarksville TN, CVB, Du the Dream, Duathlon, Dunlop Lane, Hopkinsville TN, Jereme Miner, Theresa Harrington