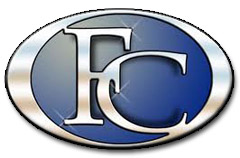 Fort Campbell, KY – The Fighting Fort Campbell Falcons wrestling team earned its first win against the Montgomery Central Indians Tuesday night, 58.0-24.0.
The Falcons saw major improvement from their first tournament. Eight different Falcons won their match with a pin. It was the second win by pinfall in a row for 220 lb Enrique Martinez and 120 lb Anthony Dewitt.
"I am proud of our team for battling tonight to get our first win for the season," Falcons head coach Anthony Shingler said. " I have to give Central credit, they have a tough team and will do well in their respective region."
The win improves the Falcons to 1-1. Shingler is hoping his team will continue to improve as they head to ward Clarksville High's annual Slamfest this weekend.
"We need to focus on us and worry about getting the mistakes we have made corrected," Shingler said. "We have a tough weekend ahead with Slamfest and getting to see some very good teams. I am looking forward to wrestling more tough teams as we progress towards region duals in early January."
Falcons (FOCA) 58.0
Indians (MOCE) 24.0
106: Luke Noon, FOCA, forfeit
113: Alex Curl, FOCA, pinned Alex Campbell MOCE, 0:00
120: Anthony Dewitt, FOCA, pinned Matthew Patterson, MOCE, 0:00
126: Gideon Ellison, FOCA, pinned Joseph Redman, MOCE, 0:00
132: Austin Littlejohn, MOCE, pinned Bailey Conley, FOCA, 0:00
138: Jordan McKinnon, FOCA, pinned Preston Loomis, MOCE, 0:00
145: Brian Hedrick, MOCA, major decision over Joshua Jackson, MOCE, 9-0
152: Bryce Goff, MOCE, pinned Nicholas Frachiser, FOCA, 0:00
160: Russell Littlejohn, MOCE, pinned Alvaro Gonzalez, FOCA, 0:00
170: Conner Keenan, FOCA, pinned Conner Wild MOCE, 0:00
182: Gino Haywood, FOCA, pinned Brandon Cardwell, MOCE, 0:00
195: Seth Wild, MOCE, pinned Anthony Adkinson, FOCA, 0:00
220: Enrique Martinez, FOCA, pinned Louis Bassett, MOCE, 0:00
285: AJ Ogburn, FOCA, pinned Landon Tankerskey, MOCE, 0:00