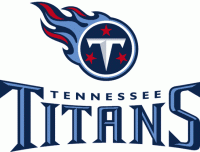 Nashville, TN – Late in the fourth quarter, the Tennessee Titans (5-9) were down 34-17 to the Arizona Cardinals (9-5) when they scored 17 straight points in the final 3:12 to force overtime. The Titans tied the game when quarterback Ryan Fitzpatrick connected with Michael Preston for an 8 yard touchdown pass with 0:14 second left to play.
In overtime, Tennessee won the toss. On the third play of the drive, Fitzpatrick's pass to Preston was intercepted by Antoine  Cason at the Arizona 30 and run back 16 yards. The Cardinals used a heavy dose of runningback Rashard Mendenhall to move the ball to the Titans 23 yard line. From there, Jay Feely kicked a 41 yard field goal to give Arizona a 37-34 victory.
«Read the rest of this article»

Nashville, TN – The third and final segment of the 2013 dove season will start December 19th and will continue for 28 day before concluding January 15th, 2014.
The daily bag limit is 15 for doves. There is no limit on collared doves.
Doves not readily identifiable as collared doves will be considered mourning doves and will count toward the mourning dove daily bag limit. «Read the rest of this article»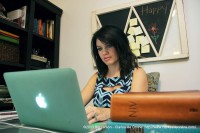 Clarksville, TN – I remember the first day of 2013, and I remember the things I prayed for. I don't remember the things I let go of (as I am in the habit of intentionally "letting things go" on New Year's) because thankfully, I truly did let them go.
I didn't get everything I prayed for this year. I am certain that there is good reason for that, and I always strive to seek peace in that area. But like a kid at Christmas I "got" many blessings I didn't pray for at that time. Often it takes me a long time to remember to pray for some of the areas in my life that are the most delicate. «Read the rest of this article»
Clarksville, TN – On Wednesday, November 13th, 2013, SAFE: Soldiers and Families Embraced presented Col. (R) Ted Crozier, US Army, with the inaugural SAFE Community Heroes Award to recognize Col. Crozier's passionate work for Soldiers, veterans and family members.
The award was the Inaugural Community Heroes Award and will in years to come awarded by SAFE to honor those who work tirelessly for our military, veterans and their families.
«Read the rest of this article»

Clarksville, TN – On December 14th, 2013 at 6:54am, Clarksville Police Officer Larry Harris responded to a crash at Tylertown Road and Roscommon Way.
An unknown motor vehicle struck and killed Austin McReynolds, Private First Class (PFC), Fort Campbell, between the hours of 2:30am and 2:45am.
PFC McReynolds had been at O'Connors Irish Pub and Grill, 1198 Tylertown Road, and was walking east bound on Tylertown Road for an unknown reason.
«Read the rest of this article»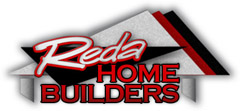 Clarksville TN – Christmas is almost here and there are still local families here in Clarksville in need of Assistance for Christmas. Local home builder Rick Reda, along with local mortgage lenders Lori Mahaffey and Rachael Rainey and local Realtors Diane Martin, and Joy Evers have come together to help.
The Reda Home Builders team has stepped up to organize the 1st Annual Stuff The Bus Campaign on December 16th from 8:00am December 16th until 6:00pm on the 17th, 2013.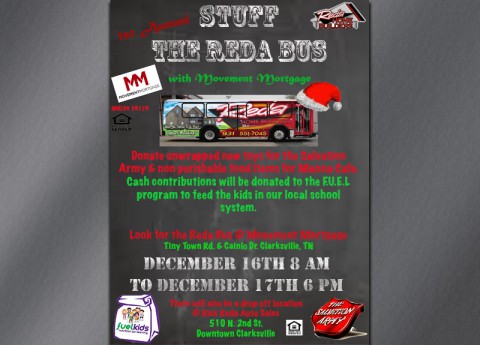 «Read the rest of this article»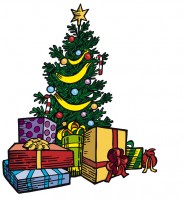 Clarksville, TN – Just for a moment, imagine with me . . .
It's Christmas Day. A light snow is falling. You're aware that, all over Clarksville, people are crowded in their kitchens, or frantically searching for the wrapping paper, or running to their front doors as relatives and friends arrive.
But you're not a part of these scenarios. You're all alone.
«Read the rest of this article»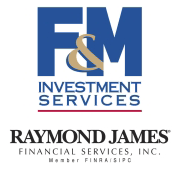 Clarksville, TN – House and Senate leaders reached an agreement on a mini budget deal. This isn't the "grand bargain" that lawmakers were tasked with, but it will prevent a government shutdown in January. That removes a major uncertainty for the markets, but also for Federal Reserve policymakers.
The deal reduces (but does not eliminate) the impact of the sequester cuts to spending that were slated for mid-January. The deal does not address the debt ceiling, which will go back into effect on February 7th, nor does it prevent over 1.2 million from losing extended unemployment benefits at the end of this month.
«Read the rest of this article»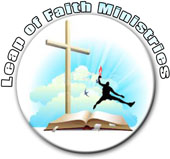 Clarksville, TN – Not one sparrow can fall to the ground without God knowing it. And the very hairs on our heads are all numbered.
So don't worry we are more valuable to Him than many sparrows. (Matthew 10:29-31) Jesus told His disciples that God keeps an eye on every sparrow and counts every hair on our heads, yet the fact remains that sparrows do fall.
Tragedies do come to us. Innocent little children die under the wheels of cars driven by drunks. Someone we love is struck by cancer and dies in spite of our prayers. «Read the rest of this article»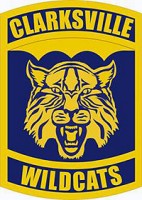 Clarksville, TN – At 9:00pm Saturday morning wrestling teams from 13 Schools started competing in William Workman Gymnasium at Clarksville High School for Slamfest 2013. By 5:00pm only two were left competing for 1st place, the West Creek Coyotes and the Cookeville Cavaliers.
With three straight pins in the 185, 195 and 220 lb weight class matches, the Cavaliers came from behind to take down the Coyotes 45-36 and earn 1st place in Slamfest 2013.
«Read the rest of this article»