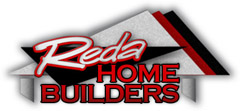 Clarksville, TN – Christmas is almost here and there are still local families here in Clarksville in need of Assistance for Christmas. Local home builder Rick Reda, along with local mortgage lenders Lori Mahaffey and Rachael Rainey of Movement Mortgage, and local Realtors Diane Martin, and Joy Evers have come together to help.

The genus of the idea came from Lori Mahaffey's 13 year old daughter Elizabeth who attends the 8th grade at West Creek Middle School. "She had come home from school and when I got home from work she started telling me about this boy she goes to school with who participates in the Project F.U.E.L. program. She wished that nobody knew about it, so that they wouldn't make fun of him."

Mahaffey continued, "What she said during our conversation that really spoke volumes to me was, "Mommy, how is it that we can live in the kind of neighborhoods that we live in, go to the kind of schools that were going to, and their kids here who go hungry. Mommy we need to do something about this. Can you fix this, lets do something!"  So Elizabeth really inspired us. We had all been participating and Project F.U.E.L. for a number of years, and Lizzie knows that. But she really wanted us to step it up and do something about this!"

That sparked Mahaffey to contact a few of her friends via text message and the planning began. Rachel Rainey, Roland Woodward Joy Evers, and Diane Martin formed the group of organizers and they were soon joined by Rick Reda from Reda Home Builders. "We all started talking about what can we do to get back to the community until about 1 o'clock in the morning actually. That's tonight that we came up with we were going to do this," she said.

What grew out that initial flurry of text messages was what would end up becoming Stuff the Bus.

The local Salvation Army and other charitable organization in Clarksville were slated to receive any toys that were collected, with food donations being given to support Manna Café Ministries mission in Clarksville to support and feed the homeless.

Finally, the monetary donations which is also in great need will go to help feed Clarksville Montgomery County School children through the Project F.U.E.L. Program. "If it wasn't for this program many children would not have food to eat at home after they leave school." Mahaffey said. "When he was young Rick went to Barnes-Darden, a school where 30% of the population is participating in the fuel program so that became very personal to him as well. So he stepped up with an offer to match cash donations up to $5,000."

The group worked from the belief to those to whom much is given, much is required.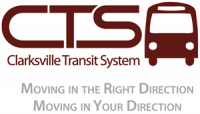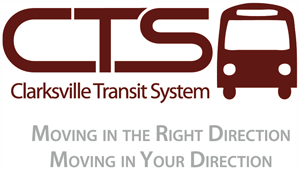 It was Mahaffey's idea to ask CTS to allow them to use the fully wrapped Reda Home Builder's bus, and they agreed. "I want to thank CTS and the City of Clarksville for letting us use our Reda Home Builders Bus to raise money for this good cause." said Rick Reda the owner of Reda Home Builders.

"Rachel Rainey was here to receive the bus along with Roland Woodworth who was was awesome," said Mahaffey. She was unable to be there herself due to a family medical issue.

The community response started early in the event said Rainey. "Over the past couple weeks we've had the same blasted all over Facebook and other social media outlets here and there and of course we had some fliers that were passed out at local businesses, but mainly what we've seen is a real response from within our industry and our networking which saw the real estate agents, the builders, the Home Builders association really come together and everybody has tried to do a little bit. Whether it was a toy or donating cash for food are bringing a nonperishable food items."

"We had probably about 6 to 8 people come on the first day of the event, said Rainey. "It started with Andrew Fox from Coldwell Banker who lists with Rick Reda; he showed up, opened up the back door of his car and started pulling out like three or four bags of stuff and that really kicked off the spirit of it I think unpacking those toys and putting them out on the seats of the bus seeing that from just one person we got enough to give a family with three children a great Christmas."

The community response has been just wonderful agreed Mahaffey, "I'm quite amazed with what we have been able to accomplish in such a short period of time. It just goes to show you that one person can really make a difference"

Rainey talked about what they accomplished, "We've got half the bus full and this is just our first year. Things are stacked up on layers with toys on one side a nonperishable foods on the other, and half of the bus is full.  Not to mention the along with over $3000 in donations which will go to benefit Project F.U.E.L.

"It was the backing and solid support and all of us working together to that made this happen," said Reda.

If you would like to make donations it's not too late. "Anyone who would like to donate to Project F.U.E.L., the Salvation Army, or Manna Café Ministries please just give us a call at 931.648.8182" concluded Mahaffey.



About Bill Larson
Sections
News
Topics
"Thanks and Giving: A Season of Hope", Andrew Fox, Christmas, Clarksville TN, Clarksville Transit System, Coldwell Banker, CTS, Elizabeth Mahaffey, Lori Mahaffey, Manna Café Ministries, Movement Mortgage, Project F.U.E.L., Rachel Rainey, Reda Home Builders, Rick Reda, Roland Woodworth, Salvation Army, Stuff the Bus, West Creek Middle School