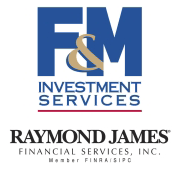 Clarksville, TN – Federal Reserve policymakers decided to trim something other than trees at their December meeting.

The central bank made the long-awaited decision to begin reducing its monthly pace of asset purchases from $85 billion to $75 billion, starting in January 2014. This is the first step towards unwinding the economic stimulus.

The Fed indicated that it will likely reduce the pace of asset purchases "in further measured steps" at future meetings, but emphasized that the federal funds target rate will remain exceptionally low "well past the time that the unemployment rate declines below 6.5%, especially if projected inflation continues to run below the Committee's 2% longer-run goal."

The stock market rallied after the Fed policy announcement, perhaps encouraged by the commitment to keep short-term interest rates low. Market participants may have simply been relieved by that the Fed's decision to begin tapering the rate of asset purchases was out of the way. In addition, the economic outlook has improved significantly, helping to support rising share prices.

The stock market indices are up significantly year-to-date, with the Dow up 23%; the S&P 500 up 27%; and the NASDAQ up 35%, as of December 18th. Investors are likely to pay close attention to the economic data reports in early 2014, as they try to gauge how rapidly the Fed will reduce its monthly asset purchases.

Congress has now passed a bipartisan budget deal, which will reduce (but not eliminate) the impact of sequester cuts that were set to arrive in mid-January. This isn't the "grand bargain" that lawmakers were tasked with. It does little to reduce the deficit over the long term and does not address the debt ceiling, which will have to be raised at some point. However, it will prevent another government shutdown.

The holidays are approaching, but we'll keep an eye on market and economic events and share with you any news that could affect your financial plan. In the meantime, please feel free to reach out to me with any questions or if you'd like to review your plan as we head into 2014. May the New Year and holiday season bring joy and prosperity to you and yours!



About Frazier Allen
Sections
Business
Topics
Clarksville TN, Congress, Dow Jones Industrial Average, Economic Stimulus, Fed, Federal Budget, Federal Reserve, Nasdaq, S&P 500, Sequester