Johnson City, TN – East Tennessee finished the game on a 14-2 run to rally past Austin Peay State University, 84-79, Saturday afternoon in a non-conference basketball game played at the ETSU/MSHA Athletic Center.
«Read the rest of this article»
Related Images:
Nashville, TN – The National Weather Service has issued a Tornado Warning for South Central Montgomery County, Central Cheatham County, Dickson County, and East Central Humphreys County until 9:00pm CT.
At 8:22pm CT, the NWS Doppler Radar indicated a severe thunderstorm capable of producing a tornado. This dangerous storm was located 6 miles Northeast of McEwen, TN or 10 miles Northwest of Dickson, TN. The storm is moving Northeast at 65 MPH.
«Read the rest of this article»
More Than 130 Jobs Currently Available
Nearly 800 Tennesseans hired by AT&T so far this year as consumer demand for wireless and broadband grows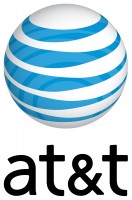 Nashville, TN – AT&T* has announced that the company is seeking applicants to fill more than 130 jobs in the Tennessee, including nearly 50 new jobs. The positions will be primarily focused on customer service, retail and technician positions and are a result of AT&T's continued investment in Tennessee.
So far this year, AT&T has invested more than $175 million in its wired and wireless networks in Tennessee and hired about 800 Tennesseans to meet continued growth of wireless and broadband services in the state. «Read the rest of this article»

Nashville, TN – The Tennessee Department of Safety and Homeland Security's Identity Crimes Unit is seeking the public's help in identifying a suspect possibly connected to an identity theft case.
The unknown suspect used stolen credit card information to make four purchases this past Monday. The perpetrator purchased an Apple iPad at Best Buy at the West Nashville shopping center in West Meade, Tennessee at approximately 9:30pm on Monday.
«Read the rest of this article»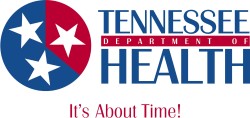 Nashville, TN – It's here: the seasonal wave of flu that affects thousands of Americans every year.
Flu activity is measurably rising in Tennessee, and while doctors here are not yet seeing the higher number of cases reported in some neighboring states, the Tennessee Department of Health believes more cases will be identified here soon. «Read the rest of this article»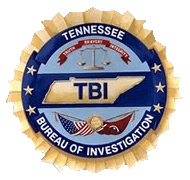 Nashville, TN – The Tennessee Bureau of Investigation arrested a former state employee for identity theft trafficking after sending personal information of approximately 6,300 Nashville Metro School teachers and state employees to his personal email account.
Steven Hunter, 24, of Hermitage, was arrested last night and booked into the Davidson County Jail on a $10,000 bond. He has since posted bond and been released from jail.
«Read the rest of this article»
Clarksville, TN – Clarksville Mayor Kim McMillan announces the launch of a public education campaign to encourage the safe storage and proper disposal of prescription medications.
The campaign, which is part of a national awareness initiative called Safeguard My Meds, will involve a concerted effort by law enforcement officials, medical professionals and citizens of Clarksville to reduce the abuse of prescription medications.
«Read the rest of this article»

Nashville, TN – The Tennessee Wildlife Resources Agency is now accepting entries for its 2014-15 photo contest for publication in the Tennessee Wildlife Magazine's annual calendar issue.
All interested photographers are invited to submit their best photos on fishing and wildlife species native to Tennessee, and fishing and hunting scenes in Tennessee.
Interested photographers must submit their photo entries by the March 10th, 2014 deadline.
«Read the rest of this article»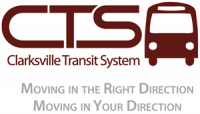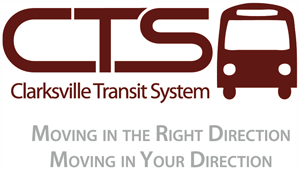 Clarksville, TN – Clarksville Transit System (CTS) is announcing the hours for its holiday schedule. On Tuesday, December 24th, 2013, service will stop at 5:00pm with the last bus departing the Transit Center at 4:00pm.
Regular service will resume on Thursday morning, December 26th, 2013 on all normal routes. There will be no CTS service on December 25th, 2013. «Read the rest of this article»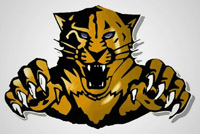 Clarksville, TN – With three starters out and unavailable, December 20th at Procter Court, Clarksville Academy just didn't have the offensive firepower to matchup with District 10-A opponent East Robertson, as the Cougars fell to the Indians, 54-28.
With senior Thomas Jackson and juniors Josh Anderson and Ian Campbell out, Clarksville Academy (3-6, 1-3 District 10-A) put up a valiant effort early-on, getting out to a 5-2 lead behind five quick points by Austin Fisher, in the first 1:56.
«Read the rest of this article»