More Than 130 Jobs Currently Available
Nearly 800 Tennesseans hired by AT&T so far this year as consumer demand for wireless and broadband grows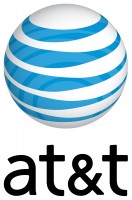 Nashville, TN – AT&T* has announced that the company is seeking applicants to fill more than 130 jobs in the Tennessee, including nearly 50 new jobs. The positions will be primarily focused on customer service, retail and technician positions and are a result of AT&T's continued investment in Tennessee.
So far this year, AT&T has invested more than $175 million in its wired and wireless networks in Tennessee and hired about 800 Tennesseans to meet continued growth of wireless and broadband services in the state.
As a part of its hiring drive in Tennessee and across the country, AT&T is looking to hire 10,000
military veterans and their families
in the next five years.
The company has established a Military Talent Attraction team, which focuses on promoting AT&T's career opportunities to veterans and educating managers across AT&T on the benefits of hiring military veterans.
"The investment AT&T is making in their wireless and wired networks is essential to spurring Tennessee's economy and creating jobs," said Lt. Governor Ron Ramsey.  "In our wireless world, mobile and broadband networks create economic opportunities for health care, manufacturing, education, transportation and public safety, and virtually every other economic section."
"Consumers and businesses are using more wireless and broadband services creating career opportunities for more Tennesseans," said Speaker Beth Harwell.  "Whether you are a young person completing your education or a current worker looking for a career change, jobs in the communications industry are great options with great future prospects."
In the first half of 2013, AT&T invested more than $175 million in its wireless and wired networks in Tennessee. The investments included deployment of new macro cell sites, small cells and Distributed Antenna Systems across the state as a part of AT&T's Project Velocity IP, a three-year investment plan announced last fall to expand and enhance its IP broadband networks.
The company also expanded and enhanced its 4G LTE network, which provides ultra-fast mobile Internet speeds, and deployed new Wi-Fi hot spots.
The 2013 year-to-date network investment builds on the nearly $1.4 billion that AT&T has invested in its Tennessee wireless and wired networks from 2010 through 2012.
AT&T jobs are among the best in the world and full- and part-time positions include competitive wages and benefits. AT&T currently employs nearly 5400 employees throughout Tennessee and consistently hires new talent.
AT&T is regularly recognized for training and development programs that are among the best in the country, and invested about $280 million training employees and about $26.6 million in tuition aid during 2012. AT&T is committed to and has been recognized for diversity and veteran recruiting.
Hiring our nation's heroes is a priority for our company. In April 2013, we announced that we are stepping up our veteran recruiting efforts with the goal of hiring 5,000 veterans and their family members into career opportunities over the next five years, consistent with our commitment to equal employment opportunities.
More than 3,600 veterans have already started new careers at AT&T across the country so far this year. And with veterans' skills proving to be a good fit for the company's needs, AT&T is doubling its hiring goal for veterans and their family members to 10,000 over the next five years, consistent with its commitment to equal employment opportunities.
About 55 percent of the veterans hired by AT&T this year made their transition to the private sector as technicians. Project Velocity IP, the company's investment plan to expand and enhance its IP broadband networks, is driving technician hiring needs.
Other veterans and their family members are finding positions across AT&T as IT professionals, retail and call center representatives, project managers, financial analysts, supply chain managers and more. And a select corps of junior officers and college-educated noncommissioned officers are being recruited into AT&T leadership development programs.
The self-discipline, teamwork and skills gained as a member of the armed forces allows for a successful transition to a career with AT&T, where many of those same values are part of our everyday culture. The program has been recognized by Electronic Recruiting Exchange as the Best Military Talent Program, and AT&T is included in the G.I. Jobs 2013 Top Military Friendly Employers, our eighth year on that list.
"AT&T continues to expand its customer base in Tennessee and invest in our network to ensure we are providing the high level of service customers have come to expect of the nation's fastest and most reliable 4G LTE network," said Joelle Phillips, President of AT&T Tennessee. "As part our commitment to this level of customer service and to support our growth in Tennessee we are pleased to have the opportunity to welcome more than 130 Tennesseans to the AT&T family."
To see the available positions in Tennessee and to apply for open positions, please visit connect.att.jobs/tennessee-jobs.  Military veterans can learn more about careers at AT&T here.
Over the past five years, AT&T invested nearly $98 billion into operations across the U.S., more than any other public company.  In a July 2012 report, the Progressive Policy Institute ranked AT&T No. 1 on its list of U.S. "Investment Heroes."
For more information about AT&T's coverage in Tennessee or anywhere in the U.S., consumers can visit the AT&T Coverage Viewer. Using the online tool, AT&T customers can measure quality of coverage from a street address, intersection, ZIP code or even a landmark. For updates on the AT&T wireless network, please visit the AT&T network news page.
*AT&T products and services are provided or offered by subsidiaries and affiliates of AT&T Inc. under the AT&T brand and not by AT&T Inc.
About AT&T
AT&T Inc. (NYSE:T) is a premier communications holding company and one of the most honored companies in the world. Its subsidiaries and affiliates – AT&T operating companies – are the providers of AT&T services in the United States and internationally. With a powerful array of network resources that includes the nation's largest 4G network, AT&T is a leading provider of wireless, Wi-Fi, high speed Internet, voice and cloud-based services.
A leader in mobile Internet, AT&T also offers the best wireless coverage worldwide of any U.S. carrier, offering the most wireless phones that work in the most countries.  It also offers advanced TV services under the AT&T U-verse® and AT&T ?DIRECTV brands. The company's suite of IP-based business communications services is one of the most advanced in the world.
Additional information about AT&T Inc. and the products and services provided by AT&T subsidiaries and affiliates is available at http://www.att.com.
© 2013 AT&T Intellectual Property. All rights reserved. 4G not available everywhere. AT&T, the AT&T logo and all other marks contained herein are trademarks of AT&T Intellectual Property and/or AT&T affiliated companies. All other marks contained herein are the property of their respective owners.