Austin Peay State University, A Look Back at the year 2013
Posted By Clarksville Online News Staff On Monday, December 23, 2013 @ 12:00 pm In Education | No Comments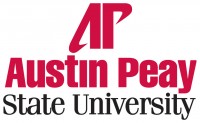 Clarksville, TN – When future generations look back on the history of Austin Peay State University, the year 2013 will likely be remembered as a pivotal time in the University's development.
In the last 12 months, the campus has changed tremendously, both in terms of its layout and its notoriety. New, state-of-the-art buildings are welcoming new students, and even the President of the United States is talking about APSU.
As the University community looks ahead to another big year, here are some of the top stories that defined Austin Peay in 2013.
March
Kirby Cannon, who previously served as secondary coach at Central Michigan University, was named APSU's 18th head football coach.
On March 18th, APSU received a national award from the Student Veterans of America in honor of the commitments the University has made in the last few years to help active duty military, reservists, national guardsmen and veteran students earn their college degrees
APSU students Chris Hayes and Kristen Knight both received the highly competitive Barry M. Goldwater Scholarship. For the second year in a row, APSU was the only university in Tennessee to have two Goldwater recipients.
April
Coach Dave Loos stepped down as the University's athletics director after 16 successful years in that position. Loos remains the head coach for the men's basketball program.
Florida businessman Lars Eriksson presented the University with an 8-figure gift in honor of his late wife. The donation was by far the largest single gift in APSU history. In recognition of this unprecedented generosity, the University officially changed the name of its College of Education to the "Martha Dickerson Eriksson College of Education." One of the three new residence halls, which opened in August, was also named for her. And the College of Education's STEM Center was renamed the Jack Hunt STEM Center, in honor of her late brother-in-law and a local teacher.
May
The APSU College of Business announced the establishment of a new Center for Entrepreneurship. Delta Dental of Tennessee and Civic Bank and Trust, both located in Nashville, contributed $25,000 each to support APSU students in new business development.
June
Derek van der Merwe, deputy athletics director and chief operating officer at Central Michigan University in Mount Pleasant, MI, was named APSU's new athletics director.
July
For the second consecutive year, APSU was named one of the best colleges in the nation to work for, according to a survey by The Chronicle of Higher Education. In addition, APSU was the only public university in Tennessee to make the list.
August
While outlining his new plan to make college more affordable, President Obama singled out APSU as a leader in using technology to better serve students. A release issued by the White House that morning stated, "To help students choose the courses that will allow them to earn a degree as quickly as possible, Austin Peay State University has developed the 'Degree Compass' system that draws on the past performance of students in thousands of classes to guide a student through a course, in a similar manner to the way Netflix or Pandora draw on users' past experience to guide movie or music choices."
Students moved into the new $29 million Governors Terrace Residence Hall and Dining Complex. The three buildings in the complex – Governors Terrace North, Governors Terrace South and Martha Dickerson Eriksson Hall – house around 404 students.
September
Victory Media named APSU as a Military Friendly School for 2014. The honor ranks the University in the top 20 percent of all colleges, universities and trade schools nationwide. The company surveyed more than 12,000 schools, according to the announcement.
The U.S. News & World Report Best Colleges 2014 rankings were released on September 10th, and APSU jumped an astounding 18 spots this year, placing 69th in the Regional University South rankings. That category includes schools from the southeastern United States that offer a full range of undergraduate programs, with some master's programs but few doctoral programs. Last year, APSU ranked 87th in that category.
APSU's Phi Alpha Theta History Honor  Society was named  "Best Chapter of the Year" for the fifth consecutive year.
The APSU Area of Theatre and Dance received approval from the Tennessee Board of Regents to become the APSU Department of Theatre and Dance.
November
When the national publication Military Times released its annual "Best for Vets: Colleges 2014" list in November, it named APSU as the top school in Tennessee for serving and supporting military veterans. The newspaper listed APSU as the 57th best university in the country for veterans to attend, and it gave the University four stars for the academic support it provides these students.
On November 16th, after the last home game of the season, members of the Austin Peay State University community witnessed a ceremonial demolition of the 67-year-old Governors Stadium. Former football players and cheerleaders used gold sledgehammers to break away pieces of the out-dated facility. Three days later, demolition crews took a more professional approach as trackhoes began tearing down entire sections of the building. By next fall, a new $19 million stadium will occupy that site, positioning APSU to be more competitive in recruiting both athletes and non-athletes to campus.
On November 18th, Austin Peay State University opened its new $6.7 million Maynard Mathematics and Computer Science Building, named in honor of local businessman and alumnus James Maynard ('56). In the coming years, the new building will serve thousands of students and faculty with its much-needed classroom and office space. The facility, which houses the APSU Department of Mathematics and Statistics and the APSU Department of Computer Science and Information Technology, joins the Sundquist Science Building and the Hemlock Semiconductor Building in creating a Science, Technology, Engineering and Math (STEM) core on the eastern side of the campus.
December
On December 13th, about 840 APSU students participated in the largest winter commencement ceremony in the University's history.
---
Article printed from Clarksville, TN Online: https://www.clarksvilleonline.com
URL to article: https://www.clarksvilleonline.com/2013/12/23/austin-peay-state-university-look-back-year-2013/
URLs in this post:
[1] Image: http://www.clarksvilleonline.com/cols/www/delivery/ck.php?n=aa8e5b9a&cb=1697359509
[2] Image: http://www.clarksvilleonline.com/cols/www/delivery/ck.php?n=aa8e5b9a&cb=923198639
[3] Facebook: https://www.clarksvilleonline.com/2013/12/23/austin-peay-state-university-look-back-year-2013/?share=facebook
[4] Twitter: https://www.clarksvilleonline.com/2013/12/23/austin-peay-state-university-look-back-year-2013/?share=twitter
[5] Pinterest: https://www.clarksvilleonline.com/2013/12/23/austin-peay-state-university-look-back-year-2013/?share=pinterest
Click here to print.