2014 Slate of Exhibits Announced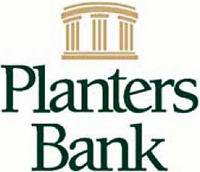 Clarksville, TN – The drawings and paintings of local artist Bob Privett will be on display at the Planters Bank-Hilldale Gallery from Thursday, January 2nd – Wednesday, February 5th.
In his exhibit titled, "Retrospective—Inspirations from April through December," Privett shares paintings and drawings of people he met and places he visited while traveling through the United States, Canada, and Europe.
He has been recognized internationally, nationally, and locally for my works of art. His paintings have been published in several art magazines. Additionally, he has donated many pieces of art for charitable purposes.
Using mainly acrylic, oil, and graphite, Privett uses bold colors to entice people to "walk down a side street they would normally ignore, to visit a place, stay a while, and enjoy the moment of being one with the art."
For the most part Privett considers himself self-taught. He learned basics in high school art class, and later attended several arts classes. "I particularly enjoyed the class taught by Olen Bryant at APSU," he says.
"When I work on a piece of art, my process and vision for each work is deeply personal," he explains. "Sometimes I struggle even to find the right words to describe my work when it is completed because I have my own personal and intimate connection with the piece just as each viewer of the work will have their own personal connection. I feel that art is truly in the eye of the beholder because of the emotions and feelings that connect a person to a particular work of art."
Scheduled for the remainder of 2014 at the Planters Hilldale Gallery are:
February 6th: Susan Liberatore – Photography
March 6th: Patsy Sharpe – Watercolor
April 2nd: Debra Harrison & Lauren Griffin – Mixed Media Watercolor, Pottery
May 8th: Judy Morgan – Watercolor
June 5th: Kay Lamirande – Arcylic Paintings
July 3rd: Frank Lott – Watercolor
August 7th: Gabriele Wardiner – Abstract Mixed Media
September: 4th Kimberly Santiago – Mixed Media
October 2nd: Shane Moore – Photography
November 6th: Larry Martin – Oil Paintings
December 4th: Beverly Parker – Photography, Mixed Media
Artists who are interested in exhibiting their work should contact Michelle Dickerson at 931.648.7154 or [1].