An Exhibit by Heike Sichterman and Claus "Dutch" Mann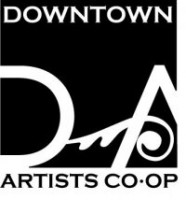 Clarksville, TN – The Downtown Artists Co-op is proud to present "Delights of Winter", an exhibit of fine art featuring Claus "Dutch" Mann and Heike Sichterman. The exhibit features hand-made jewelry and photography by Heike and intricate, wood carvings by Dutch. The Exhibit begins January 2nd, 2014 and runs through February 1st.
For this exhibit, Heike was inspired by "the European palaces built in the Baroque style. The opulence and splendor in gold and vivid colors one would see in the interior, (this) is what I tried to recreate in my jewelry reminiscent of what the ladies would wear for a lavish Winter Ball."
A native of Germany, Hieke muses on her exhibit,  "Even in those dreary winter days one can find things to cheer one up. There are joys in a winter scene with snow sparkling in the sun, or sparkles and splashes of color in jewelry one may see in stores. "
Dutch's wood carvings offer a wonderful compliment to Hieke's exquisite jewelry. His work for this show includes low-relief wood carvings of woodland nature scenes, colored with paints. Dutch is Veteran of World War II and the Korean War. He is also a native of Germany who immigrated to the US in 1924 at 7 years of age.
Inspired by his mother, he took up art using pencil, ink, watercolor and oils as a young man. He developed a love of wood carving while teaching at Boy Scout camp here in Middle Tennessee He and his wine barrel carvings are a fixture at Beachaven Winery in Clarksville. He is an esteemed member of the Tennessee Woodcarvers Association.
Please join us at the DAC Gallery, 96 Franklin Street for the opening reception of Delights of Winter on Thursday, January 2nd, 5:00pm-8:00pm. As always, the opening reception is a center point of Clarksville's First Thursday Art Walk.
The DAC will be serving up stunning new works of art along with delicious hors d'oeuvres, punch and wine. The exhibit will be on display through February 1st.