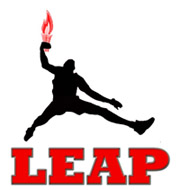 Clarksville, TN – The Adult Literacy Council partnered with the Leap Organization to develop a computer lab to aid adults and youth become more computer literate.
"We believe that higher learning in literacy, math, and other basic skills is the key to an individual's success" commented ALC Executive Director Velma Jo Williams. "The Adult Literacy Council appreciates the LEAP Org., in storing our NetBook Computers in their computer lab and look forward in working together in the fight against illiteracy with the hopes of individuals becoming productive citizens."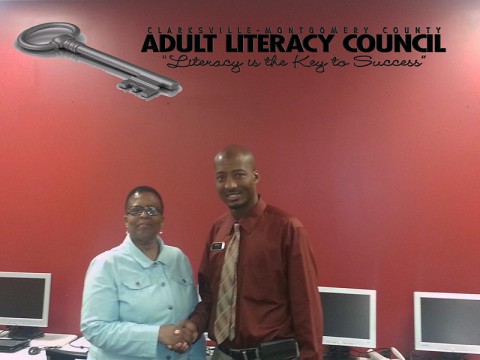 Since 1985, the Clarksville-Montgomery County Adult Literacy Council has successfully offered free year-round tutorial services to adult learners preparing to take either the GED® Exam/HiSet or simply striving to improve their personal Reading, English, Math, and/or Basic Computer Skills.
Other services offered include the courses in ESOL (English Speakers of Other Languages) and ASVAB Exam Preparation (Armed Services Vocational Aptitude Battery Exam).
ALC has promoted public awareness for the need of literacy education to the residents of the Montgomery County (Tennessee) and Fort Campbell, Kentucky areas with the hopes of providing a better community.
Currently, ALC has found ways to creatively present its free tutorial services by offering basic educational skills and basic computer skill training to accommodate the need for adult learners to get and/or keep a job; to break the cycles of illiteracy and poverty, to help adults become more self-sufficient while reducing welfare roles; to prepare parents to become their child's first and most important teacher; to help immigrants learn English, understanding U.S. culture and be informed citizens and help adults take better care of their families, improving our nation's health and welfare and to assistant those who desire a career in the Armed Forces.
Partnering with organizations, such as LEAP ORG., allows ALC the ability to make available various tutoring sites and computer labs within our community!
"It definitely takes partnerships and pulling resources together to have a significant impact on our community. Leap has had the pleasure to collaborate with two ALC's to develop our computer lab/library. The Advantage Learning Center has been instrumental in furnishing the library with bookshelves, books, tables and chairs with the Adult Literacy Council providing netbooks" shared Leap Executive Director Richard "Reason" Garrett.
For more information or to enroll contact:
Adult Literacy Council: 931.542.5046 or visit www.adultliteracycouncil.org
LEAP ORG: 931.614.0440 or visit www.leaporg.net