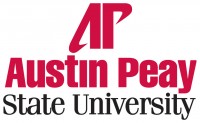 Clarksville, TN – Austin Peay State University President Tim Hall announced today that he has accepted the position of president at Mercy College in Dobbs Ferry, NY. His nearly seven-year tenure at APSU, which marked a period of tremendous growth and national prominence for the University, will come to an end later this spring.
"Lee and I will be departing Austin Peay at the end of the spring semester as I assume the position of president of Mercy College in New York," Hall wrote in an email message to the campus community today. "We do so with excitement and anticipation at the prospect of new challenges, but with a measure of sadness that we will be leaving a place where we have enjoyed some of the happiest years of our lives."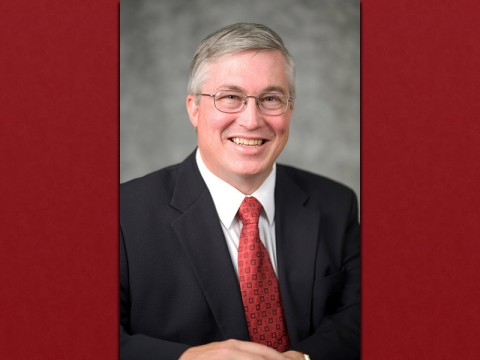 Hall's message indicated that the decision was not easy, but he felt it was time for a transition. "We could have been happy at Austin Peay for many more years. Yet, I doubted whether I could do the job the University deserves across that long a period. As it is, we will be working with an institution much like Austin Peay and hoping to help apply some of the things we learned here."
The Tennessee Board of Regents (TBR) plans to assemble a search committee soon, with the expectation to select a new president by July 1st, 2014.
Under Hall's leadership, the University has undergone significant transformation through enrollment growth, performance and facilities, making Austin Peay the fastest growing university in the state. When Hall began his presidency in 2007, APSU's enrollment was 9,094. That number increased 16 percent during the next five years, with the University growing to 10,873 students in 2011.
"President Hall has been extremely involved in campus life," Dr. Sherryl Byrd, Vice President for Student Affairs, said. "With all the many demands for his time, he still made sure that he was connected to students. He would randomly join students for lunch and conversation in the food court or café. He regularly attended athletic events, concerts, lectures and other programs."
"He took art classes with students and taught a freshmen seminar course. Students know him, but more importantly he knows them too. I don't believe that many other university marching and pep bands chant their president's name over and over at games," stated Byrd. "And not many students at other institutions ask to hug the president when they cross the stage at graduation. However this kind of affection for him is common at APSU. His departure will create a tremendous void on campus but we are much better for having had him here."
The increase in student numbers over the years also created a need for additional faculty. Since 2007, Hall has facilitated a net increase of 62 faculty lines, bringing the student/faculty ratio down to 19:1. This change allowed more opportunities for students to work closely with their instructors and professors, maintaining the personal attention that is a continued focus of the University.
As student and faculty numbers increased, the University needed a place to put them. During his tenure at Austin Peay, Hall has led efforts to open nine new facilities with the latest four structures opening this fall. Governors Terrace, a three building residential complex consisting of Martha Dickerson Eriksson Hall, Governors Terrace North and Governors Terrace South, opened in August 2013. The latest project, the Maynard Mathematics and Computer Science building, opened November 18th.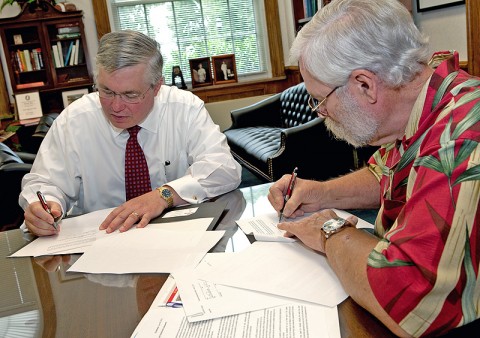 "He arrived with a vision and mission that student success and completion is not just the responsibility of the university president but of every university employee," Mitch Robinson, Vice President for Finance and Administration, said. "He also came when national higher education focus was changing; not by measuring success by the number of students attending an institution but how those students progress and ultimately graduate from an institution.  His vision could have not been more timely and clear."
"Every year he challenged each division to improve services, eliminate student barriers and develop new and creative ways to meet our student's needs. When looking back on his tenure, there is no question that he is leaving the institution transformed and better prepared, not simply because of his leadership but his true compassion for the students he served," stated Robinson. "One common statement President Hall frequently made during his cabinet meetings was 'If we do the same things as we did last year then we can expect last year's results, and we don't want last year's results.' How simple and true his words were at making a very important point."
Hall's push to improve campus will continue well after his departure, with the latest project, a new $19 million Governors Stadium. Work to build a new stadium began November 16th after the Governors Football team played their last game in the 67-year-old Governors Stadium. Completion of the project is expected prior to the start of the 2014 Governors Football season.
In addition to the stadium project, work to fund the Trahern fine arts building expansion has been ongoing since Hall came to the University. It is now approved for the design phase of the project.
While enrollment numbers grew and buildings were added, the state's methods of funding also were undergoing significant changes, putting emphasis on retention and graduation rates. Hall's focus also adapted to this new method of funding as he, along with then-Provost Tristan Denley, conveyed the importance of this shift in funding to the faculty and staff.
Since the implementation of the new funding formula, Austin Peay has led the state in performance, topping the charts within both the Tennessee Board of Regents (TBR) and University of Tennessee (UT) systems.
Hall's leadership to move the campus forward also carried over into his vision for fundraising. Since Hall began his tenure, he successfully led a campaign to raise nearly $40 million in gifts and pledges during the silent phases of the University's capital campaign, including the two largest single gifts in the history of the University, one of which well exceeded $13 million.
Austin Peay began to experience a new and somewhat unfamiliar level of national attention during the last five years as innovation and leadership methods began to get the attention of major publications. Projects such as Degree Compass, course redesign and college completion began to be recognized by publications such as the Chronicle of Higher Education, The New York Times, Public Purpose and The Economist.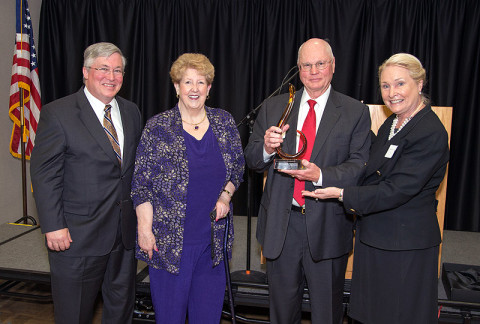 This recognition was further elevated when Bill Gates mentioned Austin Peay while speaking about college innovation during the summer of 2012. More recently, President Obama praised Austin Peay's efforts in the creation of Degree Compass in his speeches about college affordability.
Public Agenda, a nonprofit based in New York City, released a report on December 10th, 2013. The report is titled Seven Practices of Enlightened Leadership in Higher Education: A Case Study of Austin Peay State. The report was originally intended to focus on Degree Compass, a course suggestion tool developed at the University under the leadership of President Hall and masterminded by former Provost Dr. Tristen Denley.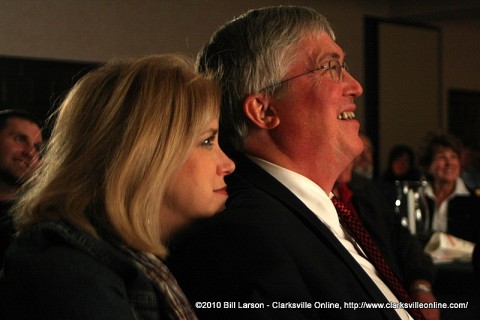 While creating the report, the Public Agenda staff changed their focus after discovering the power of leadership at Austin Peay. The report cites Austin Peay as an exception to what the report writers normally discover, describing most schools as having distrust and suspicion of higher administration, initiative fatigue and a disconnect between leadership and faculty.
The report not only exemplifies how Austin Peay is different in the lead statement of the section focused on the University, it also provides an ironic reflection of the leadership era of President Tim Hall: "Compared to what we usually find, Austin Peay State University is an outlier — no other campus we have encountered has a similar climate."
For more information, contact Bill Persinger, executive director of Public Relations and Marketing at 931.221.7459.
Clarksville Online broke this story earlier this afternoon; APSU President Tim Hall announces departure on Facebook.