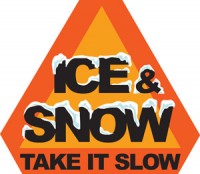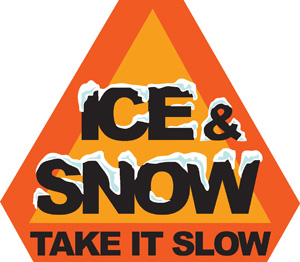 Nashville, TN – The National Weather Service has issued a special weather statement for Clarksville-Montgomery County.
They are advising that wet roadways will turn to black ice during the evening and overnight as air temperatures plunge to the low single digits, with wind chills going to a brutal -15 to a -20 below zero! «Read the rest of this article»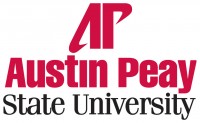 Clarksville, TN – Due to hazardous conditions caused by inclement weather, Austin Peay State University (APSU) will open at 10:00am Monday, January 6th, 2014.
This includes the Austin Peay Center at Fort Campbell, classes at the Renaissance Center in Dickson, and classes at Highland Crest in Springfield. Any activities that begin prior to 10:00am are cancelled.
Clarksville, TN – "This can all be yours if you give me your devotion," Satan said to Jesus (Mt. 4:8–9). Satan is still saying the same thing to us, but we must not think that worshiping him means a literal bowing at some pagan altar. It's far more subtle than that, but just as fatal to our spirits. In fact, partnering with Satan doesn't require any literal acknowledgement of Satan as lord; it requires only a submission to his will.
Our society is not only comfortable with gross immorality, we applaud it. Too often, believers applaud it as well. Many times, we've said, "Thy will be done" to the enemy by simply turning on the TV; it's as simple and unremarkable as that. «Read the rest of this article»
UT Martin Skyhawks vs. Austin Peay Lady Govs
Monday, January 6th, 2014 | 5:30pm CT
Clarksville, TN | Winfield Dunn Center (7,257)

Clarksville, TN – It will only be the second game of its Ohio Valley Conference schedule, but Austin Peay women's basketball team (3-11, 0-1 OVC) will face a formidable challenge when three-time defending OVC Champion UT Martin Skyhawks (9-6, 2-0 OVC) visits in a rescheduled 5:30pm, Monday contest at the Dunn Center.
«Read the rest of this article»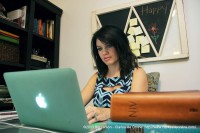 Clarksville, TN – Trust: it's the cornerstone of a good marriage. Trust broken is not easily repaired. But sometimes, even with no real reason to be distrustful, we are suspicious and insecure.
Distrust in a relationship breeds frustration, anger, sorrow, and sometimes it even contributes to the justification of the behaviors you are trying to avoid. Trust is vital. «Read the rest of this article»

Clarksville, TN – Due to predicted inclement weather, classes in Clarksville-Montgomery County School Systems (CMCSS) are canceled for Tuesday and students will now report on Wednesday. «Read the rest of this article»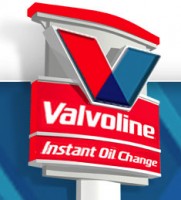 Clarksville, TN – Convenient Car Care Inc. has announced that their Valvoline Instant Oil Change locations will begin collecting coats and blankets on behalf of Manna Cafe ministries.
Beginning Monday, January 6th, customers who visit one of 7 Valvoline Instant Oil Change locations in Clarksville and Oak Grove KY, will receive $5.00 off any oil change service, if they donate a coat or blanket.  Valvoline will gather the donations and deliver them to Manna Cafe Ministries, and they will be distributed to those in need.
«Read the rest of this article»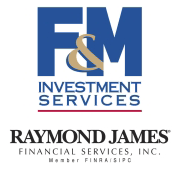 Clarksville, TN – The economic data reports of recent weeks contained a few surprises. Consumer spending growth in 3Q13 was stronger than previously estimated, while monthly figures showed acceleration in spending growth in the first two months of 4Q13 (although this is somewhat inconsistent with the pace of income growth).
Right now, inflation-adjusted consumer spending (70% of Gross Domestic Product) appears to be on track for about a 4% annual rate in 4Q13 – impressive, although the current figures may be revised. Durable goods orders rose more than expected in November, with the details suggesting that capital spending plans were delayed due to the government shutdown.
«Read the rest of this article»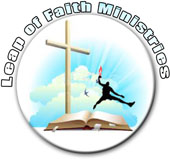 Clarksville, TN – Love is something we Christians talk a lot about. "God is love, Jesus loves you, I love you." But we sometimes fall short of really loving each other. Jesus said, "This is My commandment, that you love one another as I have loved you." (John 15:12 NKJV)
Love means more to us than anything else in the world. We were created to love God and to love one another. When we don't love or feel loved, fearful things happen to us. We become hurt, resentful, afraid of each other, hateful, and guilt ridden. These are all a result of lack of love. A love that accepts, approves of, and believes in others, is patient and kind, never selfish or envious, never proud or seeking its own reward or way. It doesn't hold grudges and doesn't get upset when it must suffer wrong. Such a love endures without weakening in all circumstances. «Read the rest of this article»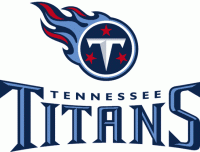 Nashville, TN – On Saturday afternoon, January 4th, the Tennessee Titans announced that Mike Munchak would be leaving the organization. Later that evening, General Manager Ruston Webster spoke with reporters.
"I want to open up today by first of all by thanking Mike Munchak for all his hard work. I have so much respect for him, not only as a coach but also as a person. We worked extremely well together and I have always appreciated how professional he has been with me in every way, said Webster. "I think I probably respect few people more in this league than I do him."
«Read the rest of this article»