"…they are leaving our university a much stronger institution because of their commitment to servant leadership."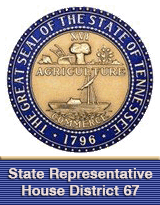 Clarksville, TN – The recent news of the departure of Austin Peay State University President Tim Hall to become the next leader at Mercy College in New York is certainly a blow to our community, especially those of us who are Austin Peay alums.
It is difficult if not impossible to measure the positive impact on our university by Tim and the APSU First Lady Lee Hall.
It must be said though that Tim and Lee Hall have infused a new standard of excellence at our alma mater, and they have made an equal, if not greater impact on higher education in our beloved state.
«Read the rest of this article»

Clarksville, TN – Junior guard Kristen Stainback scored a career-high 34 points but it wasn't enough as Austin Peay State University women's basketball team dropped a 95-81 Ohio Valley Conference decision to UT Martin, Monday night at the Dunn Center.
«Read the rest of this article»

Clarksville, TN – On December 20th, 2013, Agents from the Tennessee Alcohol Beverage Commission (TBAC) and the Clarksville Police Department's Special Operations Unit (SOU) conducted alcohol compliance checks on businesses in Clarksville.
This is part of an ongoing operation to ensure that businesses in Clarksville are in compliance with State and City Law regulating the sales of alcohol. «Read the rest of this article»
Nashville, TN – The American Red Cross is helping people impacted by the frigid cold air covering two-thirds of the country, and offers steps people can take to stay safe during this dangerous weather.
"Our volunteers remain on stand-by to respond if there is a significant, unforeseen, emergency incident or event that displaces individuals from their normal place of dwelling which would cause us to open an emergency shelter," said David Kitchen, Regional Disaster Program Officer. "We have been closely monitoring the weather system for the past several days and as soon as we realized that the flash freeze had the potential to strand motorists as well as to cause life-threatening situations, we immediately began activating our disaster action plan." «Read the rest of this article»
Community can try the Y for free, get tips on keeping News Year's Resolutions
Nashville, TN – It's that time of year—the time when millions of us make New Year's resolutions, but making them is the easy part. Keeping them is the challenge.
Statistics show that fewer than half of the people who make resolutions keep them longer than six months, but for people who've made health and wellness a part of their resolutions, the Y is here to help them reach their goals. «Read the rest of this article»


Clarksville, TN – Looking for something new and unique to do after school? Join the Kleeman Mockingjays for a new session of Olympic Style Archery beginning January 20th at the Kleeman Community Center.
Pre-registration is underway online at recpro.cityofclarksville.com. The 8-week class will be held on Mondays and Wednesdays from 4:00pm to 5:00pm. Cost is $45.00 for the entire 8-week session. «Read the rest of this article»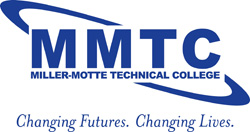 Clarksville, TN – Stacy Robers is the mother of two young sons. She also has her RN and works in the health field at Miller-Motte Technical College instructing the CNA (Certified Nursing Assistant) students. For those who know Robers, it is not a surprise that she would rather donate the money, that she would spend on her son Ethan's first birthday for gifts, to the NICU (Neonatal Intensive Care Unit) at Monroe Carell Jr. Children's Hospital at Vanderbilt and use it to bless others.
The reason Robers is donating that money is because she knows first-hand how hard it is to have a preemie. Robers explains how helping others who have preemies can make such a big difference after their birth and during the time needed for their babies to grow. This is the message that Robers posted on her Facebook page.
«Read the rest of this article»

Clarksville, TN – With the Austin Peay State University women's basketball team just starting the Ohio Valley Conference part of their schedule freshman center Tearra Banks has already shown that she could be a force in the middle for years to come for the Lady Govs.
«Read the rest of this article»

Nashville, TN – Tennessee's modern tradition for the top names for new babies continued in 2013, with Emma and William taking the number one spots for a third consecutive year as the most popular names given by new Tennessee parents. «Read the rest of this article»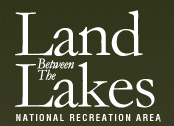 Golden Pond, KY – Got the winter blues? Embrace the season by joining us for one of the many wildlife-viewing van tours offered at Land Between The Lakes (LBL) National Recreation Area. During January and February, there are multiple guided tours offering outdoor enthusiasts a chance to witness some of nature's greatest moments.
Registration is required for all tours, and space is limited. Call 270.924.2020, weekdays from 8:00am-4:30pm, to learn more about each tour and make your reservation.
«Read the rest of this article»