Jimmy Cole Yawn Targets Middle Tennessee Consumers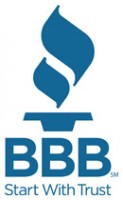 Clarksville, TN – The Better Business Bureau (BBB) warns Middle Tennessee residents of the business practices of Jimmy Cole Yawn, claiming to work for Wisconsin company, Crosseroads Tree Services located at 1317 South 15th Street, La Crosse, WI 54601, Phone: 608.769.4977.
Numerous complaints on file with BBB allege Mr. Yawn approached residents in Clarksville, TN and the Middle Tennessee area offering to perform tree removal services; however, after receiving payment, he failed to complete the work as promised.
Two consumers complained that Yawn stated the reason for the delay in completing their jobs was due to a death, one specifically of the "owner's 14 year old daughter who had just died in an ATV accident out of state."
When consumers called Mr. Yawn to find out when their yards would be completed, he allegedly gave them a specific day and then did not show up.  Final phone calls resulted in no response or Jimmy Yawn hanging up on the consumers.
Complaints allege Mr. Yawn approached consumers door to door representing himself as an employee of Crosseroads Tree Service, however Kevin Schlosser, General Manager of the business states that Jimmy Yawn is not, and never has been an employee of the company.
In a statement received by BBB, Mr. Schlosser goes on to say:
"He does not have permission to be working under the name CrosseRoads.  Jimmy Yawn has used CrosseRoads' equipment without permission to do tree work.  He has lied about contracts, jobs and advances.  He has misappropriated funds from CrosseRoads.  Jimmy Yawn is known to frequently lie about "family emergencies" to gain sympathy and prey upon people that may show compassion for such circumstances.  CrosseRoads is NOT operating in any capacity in the Kentucky or Tennessee area.  Anyone representing themselves as an employee or owner or an affiliate of CrosseRoads is illegitimate."
Jimmy Cole Yawn continues to target unsuspecting consumers in Middle TN as evidenced by numerous recent complaints, resulting in an F rating. If you have had an unsatisfactory experience with Jimmy Cole Yawn please contact BBB at 615.242.4222.
To avoid becoming a victim of a tree trimming scam
Always ask to see the person's credentials and call the company they are representing for verification.  Be wary of workers from out of state. This makes it more difficult to contact them should there be a problem.
Be suspicious if you are greeted by name, approached while you are outside your home or cash is demanded as payment for their product or service.
Be cautious of those who will not put their estimate in writing. Do not take verbal quotes.
Be cautious of workers who are using vehicles without any company markings on them. Legitimate companies are proud of their names and usually display them on their vehicles.
Be sure to get at least 3 quotes for the work to be done and don't automatically choose the lowest bid.
Be sure to check the company out with BBB.
About the Better Business Bureau
The BBB of Middle Tennessee, Inc. was founded in 1961 as a non-profit Tennessee organization serving 38 counties in Middle Tennessee and 7 counties in Southern Kentucky. The first BBB was founded in 1912. Today, BBBs serve communities across the U.S. and Canada.
For more than 100 years, Better Business Bureau has been helping consumers find businesses, brands and charities they can trust. In 2012, consumers turned to BBB 124 million times for Business Reviews on more than 4.5 million companies and Charity Reports on 11,000 charities, all available for free at www.gobbb.org.