Clarksville, TN – Clarksville Councilman for Ward 9 Joel Wallace and Councilman Geno Grubbs for Ward 7 are hosting a Town Hall meeting on Wednesday, January 29th, 2014, in the meeting room at the Clarksville-Montgomery County Public Library located at 350 Pageant Lane.
The meeting will start at 7:00pm.
Brand Also Brings Back Free Waffle Cone Offer and Serves Up Other Delicious, Seasonal Treats to Kick Off the New Year
Canton, MS – Baskin-Robbins, the world's largest chain of ice cream specialty shops, is rolling out its red carpet in celebration of the awards show season and kicking off 2014 with its new Flavor of the Month, Movie Theater Popcorn.
This show-stopping treat features popcorn-flavored ice cream and butter popcorn crisp pieces all wrapped together with a salty caramel ribbon and is the perfect treat to serve at any awards show viewing party.
The brand is also celebrating the New Year by offering guests a free freshly-baked waffle cone upgrade with the purchase of a double scoop of ice cream at participating locations.
«Read the rest of this article»

Clarksville, TN – The Clarksville Police Department (CPD) would like to make the public aware of two separate Scam incidents that recently took place. Please read the two Narratives below and after, the CPD will provide helpful hints on how to avoid being a victim:
Narrative 1 occurred on January 2nd, 2014 at 7:44pm, the CPD responded to a Fraud/False Pretense incident. The Clarksville victim does not speak much English, which is relevant to the report. «Read the rest of this article»

Clarksville, TN – On Tuesday, January 7th, 2014 at 4:06pm, the Clarksville Police Department responded to a crash at Wilma Rudolph Boulevard (US-79), 400 Feet North of Dunbar Cave Road.
A 2002 Suzuki Esteem, driven by Tanquanae S. Blacknall, left a business parking lot, at 1820 Wilma Rudolph Boulevard, attempting to turn North onto Wilma Rudolph Boulevard and struck a 2011 Lincoln MKZ, driven by Frank Maurice Perry. «Read the rest of this article»
Stickers to Help First Responders Make Most of "Golden Hour"

Nashville, TN – The Tennessee Department of Transportation (TDOT) today launched the Yellow DOT Program, which is designed to assist first responders in identifying vital medical information for senior drivers.
The program features yellow stickers that are placed in the bottom left side of the rear window of vehicles and yellow envelopes containing a photo, medical history and prescription drug information for glove compartments. «Read the rest of this article»
Annual tradition evolved from local service project in Oklahoma to invaluable business and economic literacy program for girls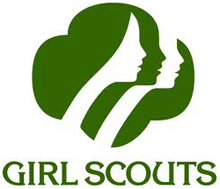 Nashville, TN – Every year, Girl Scouts exercise and hone their business skills to sell approximately 200 million boxes of Girl Scout Cookies.
To achieve this extraordinary level of accomplishment, many girls design business cards, posters, newsletters and press kits to support their cookie program goals; they even make formal presentations to local businesses such as banks and local retailers.
The Girl Scouts of Middle Tennessee (GSMT) will sell Girl Scout Cookies from January 1st – March 2nd. This is the twelfth year that GSMT will sell cookies for $3.50 a package.
«Read the rest of this article»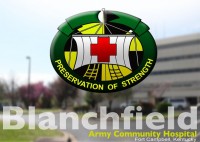 Fort Campbell, KY – The Centers for Disease Control has reported an increase of flu-like symptoms in Tennessee and officials expect the numbers to rise in coming weeks.
"The best ways to prevent getting and spreading the flu is to get vaccinated and follow preventive actions, like washing your hands often with soap and water or hand sanitizer," said Dr. Samuel Peik, chief of the Department of Preventive Medicine at Blanchfield Army Community Hospital. «Read the rest of this article»

Nashville, TN – Austin Peay State University sophomore center Chris Horton has been named the Men's Basketball Player of the Week by the Tennessee Sports Writers Association after registering a pair of double-doubles in Ohio Valley Conference-opening weekend action.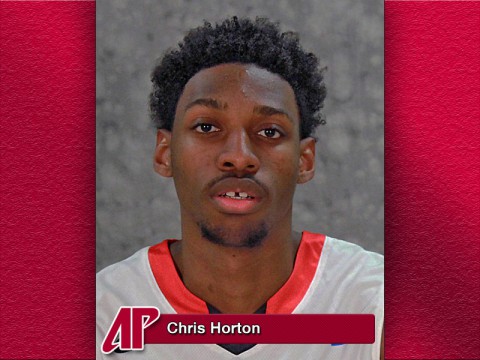 «Read the rest of this article»

Montgomery County, TN – The latest organization to complete the requirements for the Clarksville-Montgomery County Green Certification Program is the Clarksville City Garage.
City of Clarksville Mayor Kim McMillan, Montgomery County Mayor Carolyn Bowers, and Chamber of Commerce Director Melinda Shepard were among those there to congratulate the City Garage for their work.
«Read the rest of this article»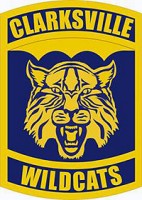 Clarksville, TN – Two late free throws by Tyriek Cheatham gave Clarksville High School a one-point lead, January 7th, but it wasn't until a miss at the buzzer by West Creek High School that the Wildcats were able to seal away a 73-72 District 10-AAA overtime victory over the Coyotes.
Cheatham's free throws with 19.2 seconds left gave Clarksville High (6-10, 2-3 District 10-AAA) the lead in the overtime period after West Creek had led by as many as three points in the extra stanza following a bucket by Jachin Almon, with 1:41 left.
«Read the rest of this article»