Morehead, KY – Austin Peay State University women's basketball team ended a 10-game losing streak with an 83-75 Ohio Valley Conference victory against Morehead State, Monday night at Johnson Arena.
«Read the rest of this article»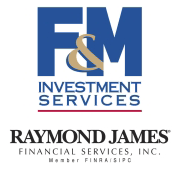 Clarksville, TN – The December Employment Report was a mixed bag. Nonfarm payrolls rose a disappointing 74,000 (median forecast: +195,000, although market participants were anticipating an upside surprise following a stronger-than-expected ADP estimate).
The November payroll figure was revised to +241,000 (from +203,000). Manufacturing rose by 9,000. Construction fell by 16,000, with weakness concentrated in nonresidential and in heavy construction and civil engineering (residential rose 6,200).
«Read the rest of this article»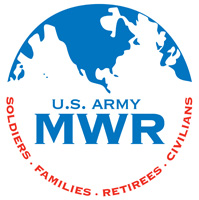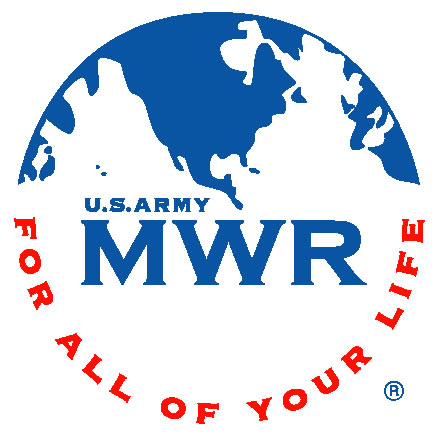 Fort Campbell, KY – Are you searching for the perfect opportunity to volunteer in the community and make a difference?  If so, come out to the Volunteer Recruitment Fair at the Family Resource Center (FRC), February 25th, from 10:00am until 1:00pm.
Volunteering allows you to gain valuable work experience while meeting new people. There are many areas where volunteer services are needed. «Read the rest of this article»
Final Team rosters unveiled January 29th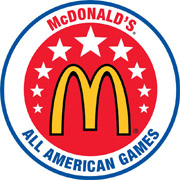 Chicago, IL – McDonald's has announced its list of high school seniors who have been nominated for the 2014 McDonald's All American Games, taking place on April 2nd at Chicago's United Center.
From Clarksville Tennessee, Kenwood High School's Daniel Norl has been nominated. Norl scored 19 points on Friday, January 10th, 2014 to help Kenwood to a 54-31 win over Rossview High Hawks to stay undefeated. On December 13th, 2013 he scored 26 points to help Kenwood beat West Creek High School 70-48.
Also nominated from the area is Rachel Bell from Creek Wood High School in Cumberland Furnace, TN. «Read the rest of this article»

Clarksville, TN – Twenty four members of TACA will exhibit woodturnings, ceramics, tapestries, and embroideries; as well as, traditional paintings and photography at the museum this month.
Most Tennesseans are familiar with the TACA (Tennessee Association of Craft Artists) Craft Fairs that take over Nashville's Centennial Park every year. The events have repeatedly been ranked as one of the "Top Twenty Events in the Southeast" by the Southeast Tourism Society.
«Read the rest of this article»
The 118th meeting.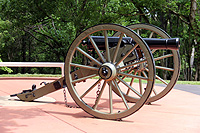 Clarksville, TN – The next meeting of the Clarksville (TN) Civil War Roundtable will be on Wednesday, January 15th, 2014 at the Bone & Joint Center, 980 Professional Park Drive, right across the street from Gateway Hospital. This is just off Dunlop Lane and Holiday Drive and only a few minutes east of Governor's Square mall.
The meeting begins at 7:00 pm and is always open to the public. Members please bring a friend or two – new recruits are always welcomed.
Topic: "Jefferson Davis: The Man"
«Read the rest of this article»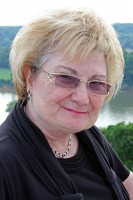 Clarksville, TN – Sue Freeman Culverhouse, long a staff-writer for ClarksvilleOnline.com, features eleven Tennessee authors in her new book. Tennessee Literary Luminaries: From Cormac McCarthy to Robert Penn Warren (The History Press, Charleston, SC, 2013). Her author website, www.sueculverhouse.com, links her readers to information about the book and her upcoming blog.
"I'm tired of people outside Tennessee believing that we're all wearing overalls without a shirt, chewing tobacco, going barefoot, toting six-shooters, and living off road kill," Culverhouse admits. "I want our youngsters to be proud of the literary heritage these and other Tennessee writers have contributed to the world of literature. All of the authors in my book have interesting lives in addition to having written not-to-be missed books."
«Read the rest of this article»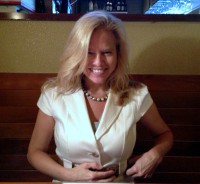 Nashville, TN – A homeless kitten at the riverfront I call Tiny Titan scratched me today.  It didn't break the surface of my skin. It was not quite paper-cut serious and barely visible—done only because I had tried to pet his head while he was eating from the Friskies can I'd brought him.  But the "wound" cut deeper into my psyche than could be easily understood.
For the past nine months, I'd been feeding the feral cats that live along the Cumberland River in Downtown, Nashville.  (For those of you who don't live in Nashville, the downtown riverfront boasts the historic Fort Nashborough, park and concert open space areas, and the Cumberland River Greenway—a nearly 8-mile walking/jogging path—with the Titans Football Stadium in view on the other side.)
«Read the rest of this article»
Clarksville, TN – Taking over the Austin Peay State University football program last year, just days before the start of spring practice, head coach Kirby Cannon had to hit the ground running.
Just because he's settled into the position now doesn't mean he's slowed down any.
«Read the rest of this article»

Montgomery County, TN – The Montgomery County Sheriff's Office is saddened to announce that on Sunday, January 12th, 2014, at approximately 11:20pm, Montgomery County Sheriff's Deputy David (Bubba) Johnson was killed in a single car accident while on duty.
Deputy Johnson was traveling on Ashland City Road (41-A Bypass) when his patrol car left the roadway.
The Tennessee Highway Patrol is conducting an investigation at this time. Further details will be released as they become available.