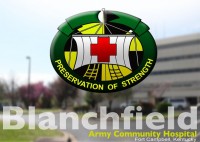 Fort Campbell, KY – In honor of the national observance of Martin Luther King, Jr.'s birthday, Blanchfield Army Community Hospital (BACH) personnel will observe the federal holiday Monday, January 20th, therefore all clinics and pharmacies will be closed.
Hospital staff members will continue to provide acute and emergency medical care 24 hours a day, seven days a week through the Emergency Center and Inpatient Services.
All BACH medical services will remain open Friday, January 17th and reopen normal hours Tuesday, January 21st.
Austin Peay Governors vs. Eastern Illinois Panthers
Saturday, January 18th, 2014 | 2:00pm CT
Charleston, IL | Lantz Arena

Clarksville, TN – The Austin Peay Governors travel to Charleston Illinois for a Saturday afternoon match-up with OVC foe, Eastern Illinois.
This is the 39th meeting between Austin Peay and Eastern Illinois, a pair of Ohio Valley Conference foes, with the Governors holding a 24-14 advantage.
«Read the rest of this article»

Clarksville, TN – On Friday, January 17th, 2014, two Officers from the Clarksville Police Department were presented with Lifesaver Awards.
Both Officer Heather Hill and Officer Alex Koziol went above and beyond their line of duty to safe a life. They are a credit to their shift, the Clarksville Police Department, and the City of Clarksville.
«Read the rest of this article»
Austin Peay Lady Govs at Eastern Illinois Panthers
Saturday, January 18th, 2014 | 4:15pm CT
Charleston, IL | Lantz Arena (5,400)

Clarksville, TN – Austin Peay women's basketball team (4-13, 1-3 OVC) will seek its first back-to-back wins this season when it faces Eastern Illinois (7-9, 2-3 OVC) in a 4:15pm, Saturday contest at Lantz Arena.
«Read the rest of this article»

Clarksville, TN – "The Emperor's New Clothes," "The Princess and the Pea," "The Swineherd," "The Steadfast Tin Soldier," "The Little Match Girl" and "The Ugly Duckling."
Suspend your disbelief for a moment, and let the master of the fairy tale take you on an enchanting journey in "Tales of Hans Christian Andersen" at the Roxy Regional Theatre, January 18th through February 8th.
«Read the rest of this article»
Friday, January 17th, 2014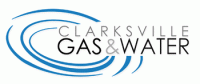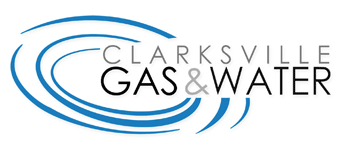 Clarksville, TN – Clarksville Gas and Water has turned off water service at Ellsworth Drive to repair a water main leak. The outage will also affect Ballygar Street, Rebecca Ann Court and Bellshire Drive. The repair work is anticipated to be finished by approximately 12:00pm.
The road is open to traffic.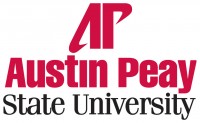 Clarksville, TN – "It's all about soul," Dr. Becky Starnes, Austin Peay State University professor of public management, said, referring to her recently published book, "Challenges in City Management: A Case Study Approach."
"I believe that people often lose touch with their cities," she said. "We may grow complacent and take the cities we live in for granted. For example, we drive on our city roads almost every day. Yet, have we ever stopped to think about the history of that road? When was it built, why was it built, what's the story behind its name or how does it contribute to the quality of life in our community?"
«Read the rest of this article»


Clarksville, TN – Looking for something new and unique to do after school? Join the Kleeman Mockingjays for a new session of Olympic Style Archery beginning January 20th at the Kleeman Community Center.
Pre-registration is underway online at recpro.cityofclarksville.com. The 8-week class will be held on Mondays and Wednesdays from 4:00pm to 5:00pm. Cost is $45.00 for the entire 8-week session. «Read the rest of this article»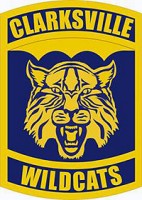 Clarksville, TN – Although the night didn't start like they wanted it to, the Clarksville High School wrestling team sent its 12 seniors out with a victory, January 16th at William Workman Gymnasium on Senior Night, as they defeated West Creek High School 36-28 after falling to Wilson Central High School 51-22 in the opener.
Wilson Central defeated West Creek in the night's other match, 72-6.
Clarksville High and West Creek both won seven weight classes in their head-to-head matchup, but where the Coyotes only came away with two pins in its victories over the Wildcats, CHS was able to collect five pins in its wins.
«Read the rest of this article»
Written by Dr. Tony Phillips
Science at NASA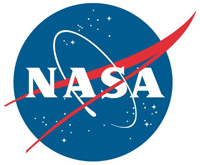 Washington, D.C. – When firefighters want to extinguish a blaze, they often douse it with water. Astronauts on board the International Space Station (ISS), however, are experimenting with a form of water that does the opposite. Instead of stopping fire, this water helps start it.
"We call it 'supercritical water,'" says Mike Hicks of the Glenn Research Center in Ohio. "And it has some interesting properties."
«Read the rest of this article»