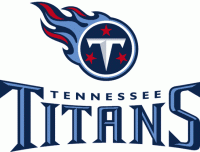 Nashville, TN – The Tennessee Titans named Jason Michael as offensive coordinator.
Michael has 11 years of coaching experience, including eight seasons in the NFL. He joins the Titans after spending three seasons (2011-13) as the tight ends coach for the San Diego Chargers.
"Jason really impresses me with his knowledge of the run and pass game and he was a big part of putting together our plans last year in San Diego," said Titans head coach Ken Whisenhunt.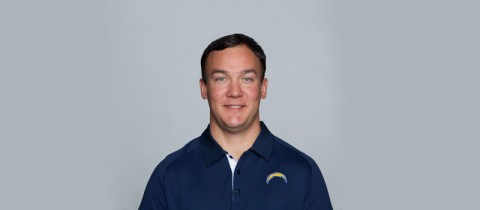 "He is very familiar with the offensive system that we want to implement here, which includes bits and pieces from a number of offensive systems. He is intelligent and a good communicator. He was responsible for presenting a couple of game-plan packages to our offense each week and he was impressive," stated Whisenhunt.
While working with the tight ends in San Diego, he guided Antonio Gates to the fourth most receptions (190) among NFL tight ends over that time period.
He also totaled 2,188 yards and 18 touchdowns. Gates led the Chargers in receptions (77) in 2013, while second-year tight end Ladarius Green posted 22.1-yards per catch. In two of his three seasons in San Diego, the Chargers offense ranked in the top 10 – fifth last season and sixth in 2011.
"This is a great situation," said Michael. "The opportunity to work with Whiz and follow him there to Tennessee is exciting both professionally and personally. In the one year working with Whiz, I learned a great deal and we worked really well together."
"His ability to create an offense that is built around the strengths of the players led to success for us in San Diego and it will be fun to come there and create an offense that is built around a new group of players," stated Michael. "Nine years ago, this would have been the job I dreamed about – with my wife from Knoxville and going to school in Bowling Green (Kentucky) – an opportunity to come home to be the offensive coordinator for the Titans."
Prior to joining the Chargers, he spent two seasons (2009-10) with the San Francisco 49ers as an offensive assistant and then quarterbacks coach.
Michael began his coaching career in 2003, as a graduate assistant for the University of Tennessee, where he assisted with the secondary and special teams for two seasons.
He entered the NFL ranks in 2005 as a quality control coach for the Oakland Raiders and then became an offensive quality control coach for the New York Jets in 2006. In 2007, he was promoted to tight ends coach for the New York Jets. Michael returned to the University of Tennessee to coach the tight ends in 2008, in Phillip Fulmer's final season.
As a senior in college, Michael quarterbacked Western Kentucky to the 2002 NCAA I-AA championship with a 34-14 win over McNeese State and was named the school's Male Athlete of the Year in 2003. He graduated with a degree in civil engineering technology and was named a I-AA Athletic Directors Academic All-Star and a second-team Verizon Academic All-District IV honoree. He began his college career at Army before transferring to Western Kentucky.
Raised in Louisa, Kentucky, Michael (age 35) is married to Jamie and they have a newborn son, Wyatt.