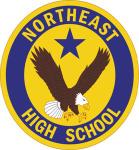 Clarksville, TN – After dropping two District 10-AAA road games last week, Northeast High School went old-school January 20th at home in the Eagles Nest, as they hounded the Springfield High School Yellowjackets for 32 minutes and came away with a 64-40 victory.
Northeast (9-11, 4-4 District 10-AAA) trailed only once, 4-2, that coming in the first 46 seconds of the game, but from then on it was pretty much all Eagles, as their defensive pressure and trapping took Springfield out of any type of offense set that it was planning to run.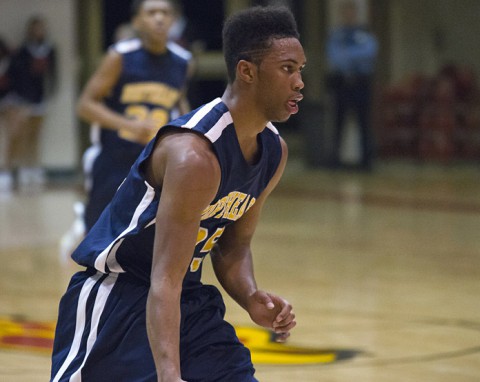 Montrell Pardue tied the game with seven minutes left in the first quarter, which started an 11-0 run over the next three minutes, as the Eagles when up 13-4.
Pardue finished with 12 points.
Springfield (8-9, 3-4 District 10-AAA) would end the Northeast run with a bucket from Michael McCarroll, at 3:14 of the first period, to make it a seven-point game, but they would get closer than that the rest of the period – including the score after one quarter of play, 17-10.
As tough as Northeast's defense made it for Springfield in the first quarter, the second quarter was even more dominating for the Eagles.
The final eight minutes of play in the first half would see the Eagles hold the Yellowjackets without a made field goal in the quarter — and only three made free throw in seven attempts.
Northeast on the other hand posted 16 points in the period, including four points each from Dre Felton and Nick Green, as they build 20-point lead by intermission, 33-13.
Felton led Northeast with 14 points, while Green finished with 12 points.
The second half would see Northeast build its lead out to 26 points, 40-14 with 4:30 left in the third quarter after a dunk by Green, before Springfield would end its run of 12:06 of game clock without a made field goal with a bucket by Tim Barbee, with 4:16 left in the period.
After Barbee's basket, the third quarter would be split by two scoring runs.
The first was an 8-0 run by Northeast, as they build its biggest lead of the night at 32 points at 48-16 following a free throw by Pardue, with 2:45 left in the quarter.
Springfield would respond with a 6-2 burst to close out the quarter, but still trail by 28 points after three quarters of play, 50-22.
The final quarter was more of a free throw shooting contest than anything else, as the two teams combined to attempt 23 free throws, compared to four made field goals each in the period.
Northeast continues play in District 10-AAA on January 21st, as they travel across town to play the Northwest High Vikings, at 7:30pm, as they look to get back over .500 in the district standings.
Box Score
Northeast 64, Springfield 40
| | | | | | |
| --- | --- | --- | --- | --- | --- |
| | 1 | 2 | 3 | 4 | Final |
| Northeast High Eagles | 10 | 3 | 9 | 18 | 40 |
| Springfield High Yellowjackets | 17 | 16 | 17 | 14 | 64 |
Springfield: Michael McCarroll 9, Dontez Ellis 4, Tim Barbee 7, Brelain Cantrell 7, Elijah Heath 8, Jaylyn Hudson 1, Cameron Trotter 4. Team totals 11 17-29 40.
Northeast: Nick Severado 2, D.J. Wright 5, Dre Felton 14, Nick Green 12, Jontae' Brown 6, D'Andre Cross 5, J'Quan Purnell 2, Caleb Rozar 2, Jaylon Tharpe 4, Montrell Pardue 12. Team totals 24 15-26 64.
3-point field goals: Springfield 1 (Cantrell 1), Northeast 1 (Wright 1).
Records: Springfield 8-9, 3-4 District 10-AAA; Northeast 9-11, 4-4 District 10-AAA.