Jacksonville State vs. Austin Peay Governors
Thursday, January 23rd, 2014 | 7:00pm CT
Clarksville, TN | Dave Aaron Arena/Dave Loos Court

Clarksville, TN – The Austin Peay State University men's basketball team begins a three game home stance with the Jacksonville State Gamecocks Thursday, January 23rd at the Dunn Center. Tip off is at 7:00pm.
This is the 21st meeting between Austin Peay and Jacksonville State, a pair of Ohio Valley Conference foes, with the Governors holding a 17-3 lead, including a 9-0 record in Clarksville.
After snapping an 11-game losing streak in the series two seasons ago in the OVC tournament, the Gamecocks have won two straight, including last season's 81-74 decision, January 24th, 2013, in Jacksonville.
The Govs are returning home after dropping all three games of a three-game road swing. They are 6-2 at home, while the Gamecocks are 1-10 in true road games. Chris Horton leads the way for Peay with 14.1 points and 10.1 rebounds per game, while Travis Betran and Will Triggs are pitching in 13.4 and 12.1 points per contest, respectively.
Austin Peay Governors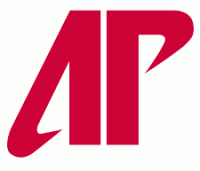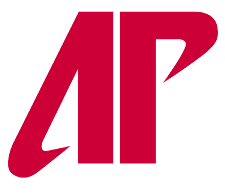 When the Governors gained a 27-25 rebounding edge against Eastern Illinois it was the third straight game the Govs held the rebound advantage. It also was the sixth time in the last eight games they Govs won the rebound battle.
APSU connected on 15 of 21 free throws against Eastern Illinois, with the 71.4 percent representing the first time the Govs shot 70 percent or better at the line in the last seven games.
Austin Peay went a combined 7-of-29 (24 percent) from the three-point line on their swing through Illinois, including 3-of-14 (21.4 percent) at Eastern Illinois. For the season, the Governors are shooting just 29.7 percent (41 of 138) on the road but much better 53 of 135 (39.3 percent) at home.
Senior Will Triggs scored 15 points to become the 33rd player in APSU history to record 1,000 career points. The Edwardsville, IL, native became the 33rd Governor in history to reach that coveted figure.
Sophomore center Chris Horton recorded his season's 10th double-double with 13 points and 11 rebounds against EIU. He is now moved up to fifth in Division I for double-doubles this season.
Jacksonville State Gamecocks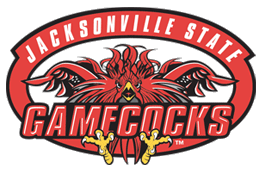 After a heartbreaking loss at Preseason Ohio Valley Conference favorite Eastern Kentucky on Saturday, the Gamecocks look to reverse their luck on their current four-game road swing. If they are to do that, they'll have to do so in a place in which they've never won in the Governors' Dunn Center.
In a series that is lopsided due to a 17-1 start by Austin Peay, JSU has won two in a row for the first time in the series, thanks to an OVC Tournament win in 2012 and an 81-74 win in Pete Mathews Coliseum on January 24th of last season. This will be JSU's 10th trip to Clarksville, where APSU holds a 9-0 advantage.
Senior Brian Williams, who played 40 minutes and led the Gamecocks with 16 points in last week's loss at EKU, has a chance to make some history tonight just by being on the floor. If he earns the starting nod from head coach James Green, it will be his 89th career start in a Jax State uniform and will break the school's Division I record held by Jeremy Bynum from 2007-11. With 14 minutes of play, the Lawrenceville, GA, native will also break the program's Division I record for minutes played, which is Nick Murphy's 3,406 from 2007-11.
Under sixth-year coach James Green, Jacksonville State comes in at 9-14 and 3-4 in the OVC after losing 60-56 at Eastern Kentucky, last Saturday. The Gamecocks are eligible for postseason play in 2013-14 after being ineligible a year ago for low APR scores.
Veteran guards Darion Rackley (12.6 ppg) and Brian Williams (11.3 ppg) lead a balanced attack that has eight players averaging at least 5.0 ppg.
Deeper Meanings
What A Win Would Mean: It would make the Governors 9-11 heading into Saturday's home contest against Tennessee Tech…it would make the Govs 3-3 in the OVC…it would snap a three-game losing streak…it would make the Govs 3-3 in 2014… it would improve the Govs to 7-2 at home…they would go to 3-0 at home in OVC play…it  would improve the Govs to 18-3 against JSU…it would make the Govs 10-0 all-time at home against JSU… it would make Dave Loos 18-3 all-time against Jacksonville State…it would make Loos 8-2 all-time against current JSU coach James Green..it would be Dave Loos' 461st career victory.
What A Loss Would Mean: The Govs would drop to 8-12 overall…it would be their fourth straight loss…they would fall two games below the .500 mark in OVC play at 2-3…they would slip to 2-4 in January…it would drop APSU's home mark to 6-3…it would be APSU's third straight loss in the series…it would APSU's first home loss to JSU in 10 games…Loos would drop to 461-398 overall and 379-345 as the Governors head coach.
Media Center
Radio: Governors Radio Network
Play-by-Play: David Loos
Analyst: Brad Kirtley
WVRY 105.1-FM
Television: Peay Nation Broadcasting
Channel 99