1st Brigade Combat Team, 101st Airborne Division (AA) Public Affairs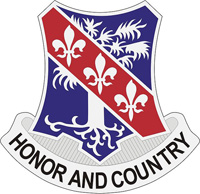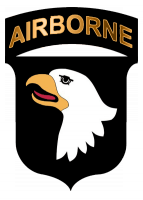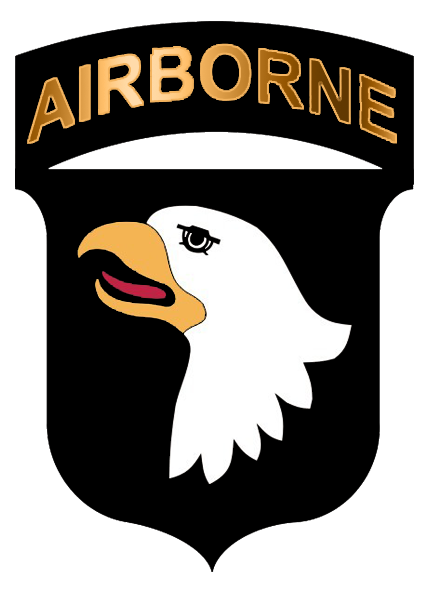 Fort Campbell, KY – Soldiers from the Mortar Platoons of 1st Battalion, 327th Infantry Regiment, 1st Brigade Combat Team, 101st Airborne Division, recently braved the frigid weather to conduct gunner preparedness training January 15th on Johnson field here.
The primary objective of the training was to teach new soldiers the required skills and critical knowledge needed to effectively provide indirect fire in support of combat operations.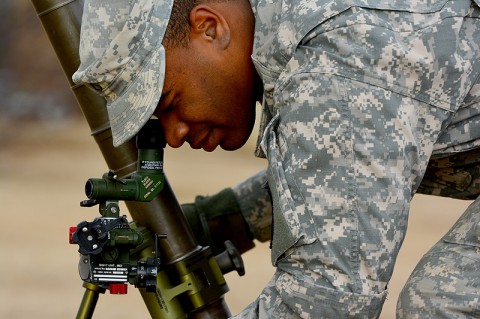 Staff Sgt. Christopher Wyatt, an infantryman with 1st Battalion, 327th Infantry Regiment and the noncommissioned officer in charge of the training, kept a close eye on the new soldiers.
By pairing experienced mortarmen with the less experienced ones, Wyatt is able to ensure that knowledge and experience is shared between the new troops and the veteran ones.
This type of cooperative training is common throughout the unit following deployment to ensure readiness, and integrate new members of the team into the system.
"We are bringing soldiers up to speed on 11 Charlie (mortarman) duties to ensure they are able to support the battalion and line companies with quick, accurate and deadly fires," said Wyatt.
As an added bonus, the soldiers also got a healthy dose of cold weather training.
As he walked the line, Wyatt explained, "This cold weather is good, really good. It adds realism and a layer of difficulty to the training."
As Sgt. Nicholas Maciel, an infantryman with 1st, Battalion, 327th Infantry Regiment, called out firing solutions, the soldiers were being closely monitored by Sgt. Steven Horne, an infantryman with 1st Battalion, 327th Infantry Regiment.
Horne quickly made on the spot corrections and gave necessary guidance throughout the training.
The noncommissioned officers (NCOs) inspected each gun position, which consisted of a mix of 120 mm, 81 mm and 60 mm mortar systems. The NCOs worked as a team ensuring each task was done to standard.
Wyatt explained that the training is not only critical for current training requirements which include an upcoming gunner's exam, but that it will also benefit the unit and the brigade during any future operations that may lie ahead.