102.5 FM Will Continue To Broadcast Nashville Sounds Baseball Games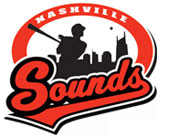 Nashville, TN – The Nashville Sounds Baseball Club is excited to announce an extension of its partnership with 102.5 "The Game" (WPRT-FM) as the team's flagship station for game broadcasts during the 2014 season.
The Game, which has served as the team's flagship station since 2012, will air all of the Sounds' 144 games over the airwaves on 102.5 FM or 94.9 FM "Game 2" in 2014.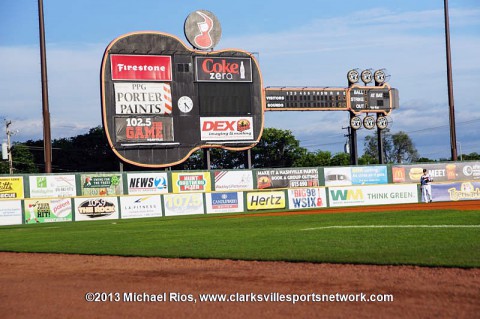 "We are thrilled to continue our partnership with The Game. Their staff and on-air talent have exemplified a commitment to coverage of baseball in this market and have been a wonderful supporter of the Sounds," said Sounds general manager Brad Tammen.
"We are very excited to continue our partnership with the Nashville Sounds and to be involved with this final historic season at Greer Stadium. We, along with all baseball fans in Nashville, congratulate the Sounds on their transition to the new ballpark at Sulphur Dell. The Sounds have been part of the fabric of Nashville's sports community since 1978 and this partnership furthers our mission as the locally-owned sports stations to support our teams," said Jeff Kolb, station manager of 102.5 The Game & 94.9 Game 2.
Sounds broadcasts which will be pre-empted from 102.5 FM and will instead air on 94.9 FM include: April 4th, April 7th, April 8th, April 12th, June 24th, and July 30th.
All game broadcasts will also be available to Sounds fans via a live internet webcast based at www.nashvillesounds.com.
Jeff Hem, the "Voice of the Sounds," will be behind the microphone for all broadcasts during his third season in the Music City.
Broadcasts will begin approximately 15 minutes prior to game time and will include a 10-minute postgame show. The Sounds enter their tenth season as the Milwaukee Brewers' Triple-A affiliate in 2014.  The partnership will also include the annual broadcast of the Triple-A All-Star Game, which is slated for July 16th in Durham, North Carolina.
102.5 The Game's baseball coverage also includes regular appearances during the season by ESPN reporters Buster Olney and Jayson Stark and broadcasts of ESPN's "Sunday Night Baseball" when there isn't a conflict with a Sounds broadcast. The station also serves as the flagship station for the NHL's Nashville Predators and airs Middle Tennessee State University football and men's basketball games.
The Sounds kick off their 2014 season with an April 3rd road contest in Omaha and will host 72 home games at Greer Stadium in 2014, beginning with the 7:05pm home opener against Omaha on Friday, April 11th.
Please visit www.nashvillesounds.com for a complete schedule.