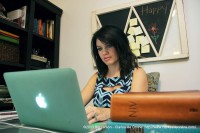 Clarksville, TN – With Valentine's Day approaching, you might be wondering what to give to the love of your life.
Flowers are great; chocolate is better; and diamonds…well, they speak for themselves. But what is even more important than proving to the world that all is good in your marriage by outward public displays, is the day-to-day ways you love your other half.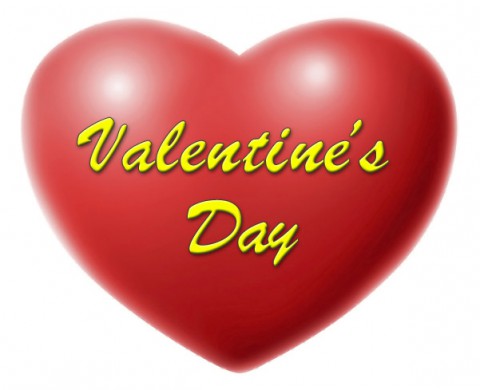 After a very "scientific" Facebook poll, here are the things that we really appreciate about our spouses:
Service–Making the bed, helping cook dinner, and driving the kids to school, are all high on everyone's list (especially women). When we take a load off of our spouse, we are showing concern for them, giving them rest, and helping them make time for quality time.
Friendship–Enjoying the company of our spouse should be one of the highlights of our day. Even better, is knowing that our spouse likes us. It is implied that we must love our spouse, but often we think we can get away with not really liking them. We show we like our spouses by speaking kindly about them, listening to them, and looking for the best in them.
Laughter–Everyone has a sense of humor, it just might not be ours'. When we find the guy or gal that laughs at the same weird stuff we do, we can hear angels singing! When life gets tough, and it often does, the couples that can laugh together are more likely to get through it together as a team.
Support–Healthy couples support each other in their goals and dreams.  This doesn't mean not talking through big decisions; it means listening to our spouses for what their hearts are aiming for and believing in them all the time.
Love–This seems obvious, but it's not always a priority; and loving someone is more than saying it 8 times a day. Loving someone is loving their kids, showing love to the grandchildren, loving some of what they love (and all of who they love-even if we don't "like" those people), and mostly it is loving them when they act unlovable. Don't we all desire that?
Commitment–Security. Men, women, children…we more than crave it, we need it. The best marriages don't use the "D" word in fights because they plan to stick out the tough times.  But it's more than just staying. It's staying and putting God at the center of everything so that we have the tools and the fortitude to create a lasting marriage.
Acceptance–This one is my favorite, because I think it is often the hardest.  If we are doing all of the above, acceptance is probably in place, but acceptance can still be lacking.
Acceptance means not trying to change our spouse's character or behavior through shame, manipulation or control. We may have the best intentions in mind when we try to "shape" them, but only God can change them.

We are impeding our own happiness and the happiness of our spouse when we think it is our job to make them a better parent, spouse, child of God etc.

However you celebrate Valentine's Day this year, remember this: Your spouse is a gift, the other half of you.
In this same way, husbands ought to love their wives as their own bodies. He who loves his wife loves himself. After all, no one ever hated their own body, but they feed and care for their body, just as Christ does the church—for we are members of his body. "For this reason a man will leave his father and mother and be united to his wife, and the two will become one flesh." Ephesians 5:28-30
We all know how we want to be loved, but that is not enough. We are commanded to love and respect one other daily (Eph. 5:33). We don't have to wait for a holiday; we can honor God, and our spouse today.
About Kris Wolfe
Kris Wolfe is a Christian, wife and mother. Kris is a freelance writer who focuses on spiritual and practical encouragement. Kris also writes lessons for small group purposes for churches and is a small group coach.  Kris has a master's degree in Biblical Counseling from Luther Rice University and Seminary and is a listed TN Supreme Court Rule 31 Mediator.

Kris covers topics such as dating, marriage, parenting, divorce, post-divorce recovery, and the blended family.

Read more from Kris Wolfe at MorningGloryDevo.com or follow on Twitter @MrsKrisWolfe

Web Site: http://www.morningglorydevo.com/
Email:
Sections
Spirituality
Topics
Chocolate, Christ, Clarksville, Clarksville TN, Ephesians, Facebook, God, Love, Marriage, Valentine's Day