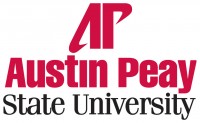 Clarksville, TN – In the early 20th century, Tennessee ranked sixth in the nation in lynchings, with mobs murdering some 214 people during a 40-year span.
That number would have been higher, Historian Paula K. Hinton argues, had a small group of local, progressive women not stood up to angry mobs and complacent sheriffs.

"Although their numbers were comparatively small, these women changed and saved lives even as they pushed the boundaries of what was considered 'ladylike' behavior," Hinton, associate professor of history at Tennessee Technological University, wrote in her essay, "Women Who Fought to Stop Lynching in Tennessee: Progressive Women and the 'Fury of the Mob.'"
On February 24th, Hinton will visit the Austin Peay State University Wilbur N. Daniel African American Cultural Center, in room 120 of the Clement Building, to give two talks on the subject. Her first lecture, "Searching for the 'Wife of the Sherriff': The Challenges of Researching Progressive Southern Women," will be at 11:15am in the Center.
Hinton's second lecture, "'So Maybe Our Efforts are Worth Something After All': Southern White Women and the Anti-Lynching Movement in Tennessee," will begin at 4:30pm. The Center and the APSU Phi Alpha Theta History Honor Society are sponsoring both lectures, which are free and open to the public.
Hinton's essay was published last year in the anthology "Tennessee Women in the Progressive Era: Toward the Public Sphere in the New South," which also included an essay by Dr. Minoa Uffelman, APSU associate professor of history.
Students in Uffelman's upper division history class, "The South since 1861," will attend the first lecture to learn how Hinton conducted research for her essay. All students and community members are invited to attend.
For more information on this event, contact Uffelman at uffelmanm@apsu.edu, or the Center at aacc@apsu.edu.