Clarksville, TN – No home should be without smoke detectors and that's why local firefighters are making every effort to ensure that everybody has one.
The Clarksville Firefighter's Association local #3180, will be hosting a smoke detector giveaway on Saturday, February 22nd at Governors Square Mall.  The event is from 10:00am-2:00pm.
Firefighters encourage anyone who is without smoke detectors, or knows a family or household that is without, to come to this event and get one while they last.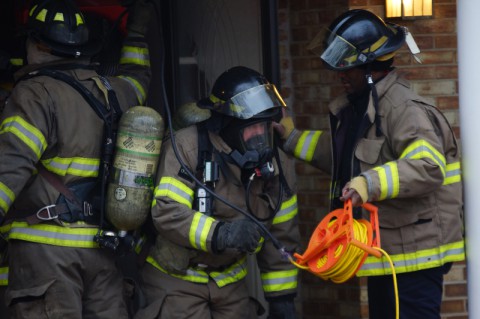 Smoke detectors are free and available on a first come, first serve basis.
David Kirkland, President of the Firefighter's Association #3180 said that smoke detectors save lives.
"There is no better protection from fire than a working smoke detector.  They save lives, plain and simple and we do this to not only make sure people have an opportunity to get a detector, but to remind everyone that it's important that you check the batteries of the ones you have."
The Firefighters Association hosts several events throughout the year to raise the money to purchase the smoke detectors.