Austin Peay Governors vs. Baylor Bears
Friday-Sunday, February 21st-23rd, 2014 Waco, TX | Baylor Ballpark

Clarksville, TN – Austin Peay's baseball team (1-3) will board a bus for the first time in 2014, trekking southwestward for a three-game non-conference series against the Baylor Bears (2-2), Friday-Sunday, at Baylor Ballpark in Waco, Texas.
The Govs will seek to shake off the opening week's doldrums. APSU has won just one of its first four outings after suffering a 14-4 loss to Southern Illinois, Tuesday. Baylor continues a five-game homestand, which it began with a 5-2 victory against UT Arlington, Tuesday.
Austin Peay Governors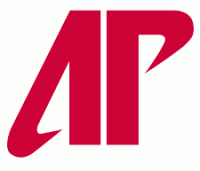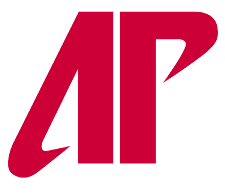 Freshman utility man Ridge Smith was named the Ohio Valley Conference's Player of the Week; he has reached safely in 12 of his 19 plate appearances, including a team-best 5 walks this. Senior catcher P.J. Torres has 5 hits and 6 RBI through four games, including a 3-run home run. Freshman third baseman Alex Robles hit his 1st collegiate home run, Tuesday, against Southern Illinois and also has 6 hits in his first 12 at-bats. Senior right fielder Rolando Gautier has batted in the Govs 3-hole in the first 4 games and had 4 hits and 5 walks as well as recording the season's first outfield assist.
That quartet – Smith-Roble-Torres-Gautier – accounts for 21 of APSU's 32 hits this season. Austin Peay has started six freshmen in each game and used eight freshmen on defense this season. At the plate, the freshmen are batting .214 (18-of-84). The Govs defense has gotten off to a rough start with 17 errors in the season's first 4 games (.900 fielding percentage). On the mound, the starting trio combined for an 0-1 mark and 6.97 ERA with six strikeouts in 10.1 innings. The Govs bullpen combined for a 1-1 record and 1 save with a 4.32 ERA. Senior pitcher Zach Hall will start this weekend's series at Baylor seeking to improve on his season's opener start (5 ER, 3.1 IP). Freshman Alex Robles will follow him with Saturday's start, also seeking an improvement on his first career APSU start, last weekend. Senior pitcher Ryan Quick had the best outing on opening weekend (2 ER, 5 IP) and will get the nod for Sunday's finale. Sophomore closer Jared Carkuff picked up a save in his first opportunity. Head coach Gary McClure is one of 28 active Division I coaches with 800 wins (reaching the milestone February 16th) he is APSU and the OVC's all-time wins leader. This season, Austin Peay was picked to finish 2nd in the OVC's preseason poll behind defending regular-season champion Tennessee Tech. The Govs did not have a player selected to the preseason All-OVC squad; only senior catcher P.J. Torres returns after receive All-OVC honors (2nd team) last season. Torres and senior right fielder Rolando Gautier are the only returning defensive starters for the Govs this season.
Baylor Bears
Baylor opened its 2014 season at nationally ranked Arizona State, winning 1 of the 3 contests. The Bears returned home and opened the home portion of their schedule with a victory against UT Arlington, Tuesday. Freshman outfielder Darryn Sheppard leads the team with 7 hits (.438 BA) and a .471 on-base percentage and was named a Big 12 Co-Newcomer of the Week. Senior infielder Grayson Porter has 1 of the Bears 3 home runs this season and leads the team with 4 RBI. Baylor's starting trio combined to allow 4 earned runs in 12 innings (3.00 ERA) at Arizona State, but each did not factor into the decision in their respective start. Senior Dillon Newman scattered 6 hits and walked just 1 in his 4.1-inning outing. Junior Brad Kuntz had the roughest outing of the trio, with 3 earned runs in 3.1 innings despite holding ASU to five hits. Austin Stone allowed just 2 hits, but walked 5 in 4.1 innings. Senior closer Josh Michalec has picked up the save in both Baylor wins this season and has allowed a walk and a hit in 2.0 innings.
Probable Starting Pitchers
Date

Austin Peay Starter

vs. Opponent's Starter

FRI.
LHP Zach Hall (Sr., 0-1, 13.50 ERA) vs. RHP Dillon Newman (Sr., 0-0, 2.08 ERA)
SAT.
RHP Alex Robles (Fr., 0-0, 4.50 ERA) vs. LHP Brad Kuntz (Jr., 0-0, 8.10 ERA)
SUN.
RHP Ryan Quick (Sr., 0-0, 3.60 ERA) vs. RHP Austin Stone (Jr., 0-0, 0.00 ERA)
Media Center
Live Statistics: www.BaylorBears.com Radio: WJZM 1400 AM (Fri. & Sat.); WVRY 105.1 FM (Sun.) [Cody Bush, play-by-play] Online Audio: www.LetsGoPeay.com Twitter: @APSUBaseball Note: Saturday's radio broadcast will be joined in progress.