Clarksville Academy Sports Information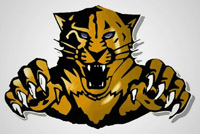 Clarksville, TN – The Clarksville Academy, along with head football coach Todd Hood, announce the signing of Jacob Rugen to a football scholarship to Millsaps College in Jackson Mississippi.
Rugen scored 37 touchdowns and 3692 total yards in his two year football career at the Academy.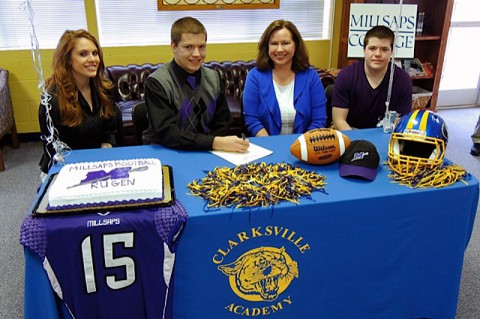 After transferring to the school as a junior, Rugen led the Cougars to their 2nd consecutive District 10-A Football Championship and went on to be named the Offensive Player of the Year in 2012.
Rugen lead the Cougars to the play-offs the past two years and was a true leader of the Cougar offense, and football team.
Coach Todd Hood said he couldn't be more proud of Jacob's accomplishments.
"Our program would not be where it is today without the leadership, determination and drive that Jacob brought to our team."