Written by Spc. Joseph Green
159th Combat Aviation Brigade Public Affairs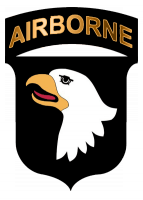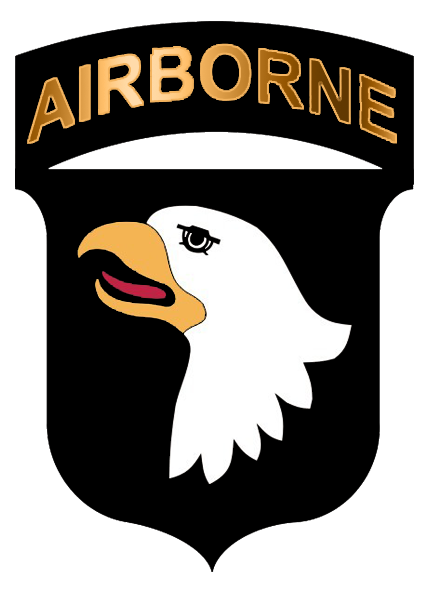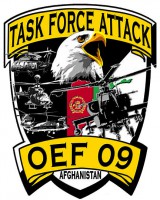 FOB Fenty, Afghanistan – Soldiers with Task Force Attack, 159th Combat Aviation Brigade, 10th Mountain Division, gathered at Forward Operating Base Fenty, Afghanistan, to receive their combat patches in a ceremony February 14th, 2014.
TF Attack has been in country for a little over a month. The patch ceremony held to recognize not only soldiers deployed for the first time, but also those of whom it's their first deployment with the 159th CAB.
"Although this is not my first deployment, I have never been more proud to be a part of an organization as I am of the 101st," said Sgt. Angela Guzman a soldier with Task Force Attack, 159th CAB, 10th Mountain Div.
An Army tradition, the combat patch signifies a soldier's deployment to a combat zone with a specific unit. The combat patch serves as a proud symbol of a Soldier's sacrifice and dedication to their country.
"I am proud to receive the patch with the 101st," said Spc. Kawanda Parks a Soldier with Task Force Attack, 159th CAB, 10th Mountain Div. "It means more than just a combat patch. To wear this patch, I am carrying on a legacy with a long line of strong men and women that fought before me."
"This is more than a patch, it is history," added Guzman.
"Anytime I heard the word Army, the 101st Airborne Division was the first thing to come to mind," said Spc. Aaron Hopson a Soldier from Clarksville, Tenn. with Task Force Attack, 159th CAB, 10th Mountain Div. "It definitely means more to me to have the 101st combat patch than any other combat patch because I am now a part of the great history of our division, Air Assault!"
Col. Jimmy Blackmon, the commander of Task Force Thunder, 159th CAB, 10th Mountain Div., was present to present not only Lt. Col. Thomas Burke, TF Attack commander his patch, but the company commanders as well.
After a year of training and field exercises at Fort Campbell, Fort Knox and the National Training Center, the deployment to Afghanistan and the combat patch ceremony validates the soldiers' readiness to accomplish the mission and demonstrates the Soldier's commitment to our nation.
"You should be justifiably proud," said Blackmon. "This [receiving your combat patch] is something you will always remember."