United Way joins Governor Bill Haslam, Mayor Karl Dean in National Effort, Encourages Tennesseans to Save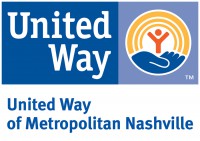 Nashville, TN – United Way of Metropolitan Nashville will join the University of Tennessee Extension, Tennessee Department of Financial Institutions, Tennessee Financial Education Commission, and more than 1,000 non-profit, government, and corporate organizations in America Saves Week, February 24th – March 1st, 2014. America Saves Week is a national effort to encourage consumers to be more conscientious with saving their money.
Mayor Dean recently issued a proclamation for the occasion, stating that "many Nashvillians do not have a savings strategy for life's necessities and expenses."
United Way encourages Nashvillians to save as little as $20.00 per week. Although that effort might not seem like much at first, if someone saved $20.00 per week for one year, it would amount to $1,040, plus interest, after 52 weeks. By achieving that $1,040 goal, an individual or family could move on to attaining other financial goals, such as saving for college, transportation, a home, or retirement.
"Creating and meeting financial goals is sometimes challenging for individuals to do on their own," said Tracey Dill, Associate Director of Financial Stability at United Way of Metropolitan Nashville. "United Way provides Nashvillians with a variety of programs and resources to ensure they get on the right track financially, including Bank On Music City, the Volunteer Income Tax Assistance (VITA) program, and the Nashville Financial Empowerment Centers."
In fact, if residents of Davidson County schedule and attend an appointment to receive free, one-on-one financial counseling at the Nashville Financial Empowerment Center, bring a bank receipt that they deposited $20 into a savings account that week, and identify that they heard about America Saves Week, they will receive a free gift bag from United Way. Existing clients of the Nashville Financial Empowerment Center simply need to schedule an appointment with their counselor and show them the $20.00 deposit.
Those interested in scheduling a free financial counseling session can call 615.748.3620 for an appointment.
To join America Saves and find resources on setting savings goals, visit www.americasaves.org.
About United Way of Metropolitan Nashville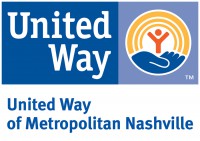 United Way of Metropolitan Nashville impacts the local community by managing programs and partnerships in the areas of education, financial stability and health in order to create pathways to success and stability. United Way Family Resource Centers, Read to Succeed, Imagination Library of Middle Tennessee, Volunteer Income Tax Assistance (VITA), the 2-1-1 Helpline, and Outcome-Based Investments move people from dependence toward independence. In 2012, United Way produced a direct and identifiable impact of $60.4 million in Nashville.
For more information about United Way of Metropolitan Nashville's powerful work in the community, visit www.unitedwaynashville.org.