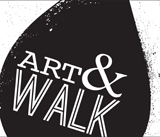 Clarksville, TN – The March Art Walk will be held March 6th from 5:00pm to 8:00pm at the shops and galleries on Public Square, Franklin Street, and Strawberry Alley.
Produced by The Downtown Clarksville Association, First Thursday Art Walk is a free, self-guided tour spanning a 5-block radius that combines visual art, live music, engaging events and more in the heart of Downtown Clarksville.
With 10+ venues, bars and businesses participating each month, the First Thursday Art Walk in Clarksville is the ultimate opportunity to savor and support local creative talent.
The participating businesses are listed below as well as a description of the work they will be exhibiting and services they will be offering during the event.
The Downtown Artists Co-op (96 Franklin Street)
Downtown Artists Co-op is proud to host "Passion for Creativity," an exhibit of fine art by DAC member Tess-Marites B. Lankovich. Tess is a passionate and prolific artist who invites you to come share in her passion for creativity. Her exhibit of remarkable paintings and mixed media works will be on display March 4 th through March 30th 2014.
Tess is an award-winning artist who is known for her diversity and for her passion for creativity through places and time. Her visually striking paintings are abstract; yet always represent a deeper story waiting to be told. Her bold and impassioned work is inspired by the likes of Van Gogh and Picasso. Her life experience, personal history and her desire to create are evident in her work.
" In her eyes, in her world, the passion and the moments of color, inspired by her own creation, the one and only: Tess-Marites Lankovich!"
~ anonymous
Tess has been working with oils, acrylics, watercolors, inks, mosaics and mixed media for over twenty years. She is a self-taught artist who recently graduated from Bethel University. Tess is a three-year member of DAC, but has exhibited at many other prestigious galleries from New York City and Connecticut to Nashville and Hendersonville. Her art has been juried into many exhibitions, won several awards and sold at venues far and wide. Tess has lived in Clarksville since 2001 and is the single parent of three beautiful children, Jacques, Jamal and Marisha.
Please join us at the DAC Gallery, 95 Franklin Street for the opening reception for Tess on Thursday, March 6th, 5:00pm-8:00pm. As always, the opening reception is a center point of Clarksville's First Thursday Art Walk. The DAC will be serving up stunning new works of art by Tess and other members along with delightful hors d'oeuvres
Edward's Steakhouse (107 Franklin Street)
Stop in and warm up in Edward's Steakhouse during the February First Thursday Art Walk.
Take advantage of their Thursday special. Half priced $7.00 appetizers and 2 for 1 draft drink specials.
The Framemaker (705 North 2nd Street, Ste B)
The Framemaker proudly presents an exhibit by artist Susan Tomi McGolrick. This exhibit is part of Clarksville's First Thursday Art Walk on March 6th, 2014. An opening reception will be held from 5:00pm to 8:00pm The exhibit will remain on display at the Framemaker throughout the month of March during normal business hours (Mon. through Fri. 10:00am – 5:00pm).
Susan Tomi McGolrick earned a Bachelor of Fine Arts in Studio Arts from Austin Peay University (APSU). She currently teaches classes and workshops for children, teens and adults at the Community School of the Arts at APSU. McGolrick's work is based on stories from her childhood.
According to the artist, "Many of theses stories were wound around my mother and the cultural clashes that often exist in first generation Japanese daughters. What she expected from me and what I expected from her were often lost in translation."
Alison Hamilton completed her Bachelor of Fine Arts in 2013 at Austin Peay State University. Alison writes: "Instant photographs are often wrought with nostalgic elements. The balance of their capability of eliciting loveliness and their irreverent, gratuitous nature suits my endeavors perfectly".
The Framemaker is located at the corner of North Second Street and Georgia Avenue, across from the Clarksville Academy.
The Runner's Hub (127 Franklin Street)
The Runner's Hub hosts group runs around Historic Downtown Clarksville every Thursday evening at 5:30pm.
The Roxy Regional Theatre – Peg Harvill Gallery (100 Franklin Street)
The Peg Harvill Gallery at the Roxy Regional Theatre is please to host local artist Billy Renkl for the March Art Walk.
Additional gallery hours are Monday through Friday, 9:00am – 2:00pm.
For tickets to and information about our current production of William Shakespeare's "Much Ado About Nothing," opening Friday, March 7 at 8pm, please visit www.roxyregionaltheatre.org or call the box office at 931.645.7699.
The Gilroy Neighborhood Pub (140 University Avenue)
Continue your evening of Art Walk down Franklin Street and stop in The Gilroy for a refreshing beverage and a great meal.
After Walk Party at The Gilroy…
2-4-1 Drafts til midnight, 2-4-1 Cocktails til 10pm
Customs House Museum (200 S. 2nd Street)
The Customs House will have the following exhibits on display during the March First Thursday Art Walk.
Sessions with Andy: Warhol Photography from the University of South Carolina Upstate 3/5-5/4
A rare exhibition of Andy Warhol's photographic celebrity portraits are on loan from the University of South Carolina Upstate. Exhibition sponsored in part by the APSU Center of Excellence for the Creative Arts.
Women's History Month: Family and Family Ties: An Installation by Sher Fick 3/6-5/4
For the sixth annual Women's History Month exhibition, the Customs House Museum is featuring the work of contemporary female photographers and an installation by award-winning artist Sher Fick. Both shows fall under the theme of "family."
TACA Regional Exhibition through 3/30
30 members of the Tennessee Association of Craft Artists exhibit tapestries, carvings, sculptures, paintings, embroideries, & photography.
The Art of Peach McComb through 3/30
Paintings by Nashville artist Peach McComb.
Couture Crush (101 Franklin Street)
Couture Crush will join the First Thursday Art Walk in March with a featured artist and will be open until 8:00pm. They will also be continuing their "candle for a cure" event, in support of the Cystic Fibrosis Foundation.
Champagne and refreshments will be provided!
Rogate's (115 Franklin Street)
Rogate's Boutique will feature the work of local photographer, Karla Tucker and her exhibit, "Milieu Series I."
Karla says, "Photographing is the perfect way –not only to capture a memory- but a great way to show self-expression. Growing up, I've always had a camera in my hands. The thought of being able to capture space and time has always awed me as a young child. From film to digital, I grew to admire the art form of photography as a whole. Through this series I intend to share the beauty of my milieu. My work is not to awe people, but better yet to show my interpretation on how I view the world around me and express my own imagination within it."
L&N Train Station (189 10th Street)
The Clarksville/Montgomery County Arts and Heritage Development Council will host an opening reception for an exhibit by Montgomery Central High School art students of Mike Andrews and Christopher Jarrell from 5:00pm to 6:00pm, as part of the March First Thursday ArtWalk, March 6th, at the L & N Train Station on the corner of Tenth and Commerce.
Sweet Memories Candy and Gift Shop (131 Franklin Street)
Stop in during the March First Thursday Art Walk for a sweet treat at our very own Sweet Memories Candy and Gift Shop located in Historic Downtown Clarksville.
Mildred & Mables (109 Franklin Street)
Mildred and Mable's will stay open late for the First Thursday Art Walk. Stop in and see what they have to offer!
Trespass Gallery (110 Franklin Street, Suite 202)
We are excited to announce the opening of a new gallery in Historic Downtown Clarksville for the March First Thursday Art Walk. Trespass Gallery will be open for a soft opening with the official Grand Opening, Saturday, March 8th from 5:00pm-8:00pm.
The gallery will present a group exhibit featuring Local, National, and International artists. There will be work on the walls along with a special site specific installation by the duo of AK Llamas out of Nashville.
The Coup (118 University Avenue,)
The Coup proudly supports the First Thursday Art Walk, each month, with different exhibits featuring the work of many local artists.
SMOOTHIE
The Art of Smoothness will feature work by Austin Peay students, and music by Khamsin, The Hague from 7:00pm-10:00pm.